Leicester's World Class Arts & Culture
The city of Leicester is bursting at the seams with creative talent and with high profile personalities like Sue Townsend and Richard Attenborough hailing from the city, how could we expect anything less? It's home to fantastic museums and galleries, vibrant festivals and events and a rich and deep-rooted heritage on the rise.
When it comes to creativity, no other city is growing faster and to celebrate the success of Leicester's world class arts and culture scene, a special Arts & Culture Prospectus (Link Opens in New Window) has been produced highlighting the city's cultural offer through the work of some of its leading arts organisations. So let's not waste any more time and let us take you on a quick tour of Leicester's arts and culture scene…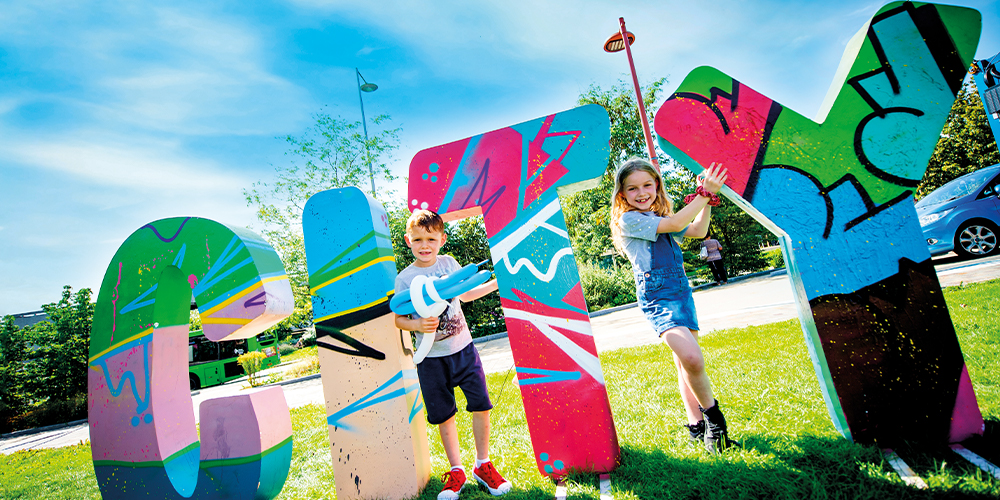 ---
Arts and culture comes to life
Leicester's Cultural Quarter is at the heart of the city's cultural life and at the core of it lies the Curve, boasting a spectacular state-of the art theatre in the centre of the vibrant Cultural Quarter. It's home to many big shows, including the Tony Award-winning musical masterpiece West Side Story, Gloria Estefan's On Your Feet and many more, some even starting their life on the Curve's stage.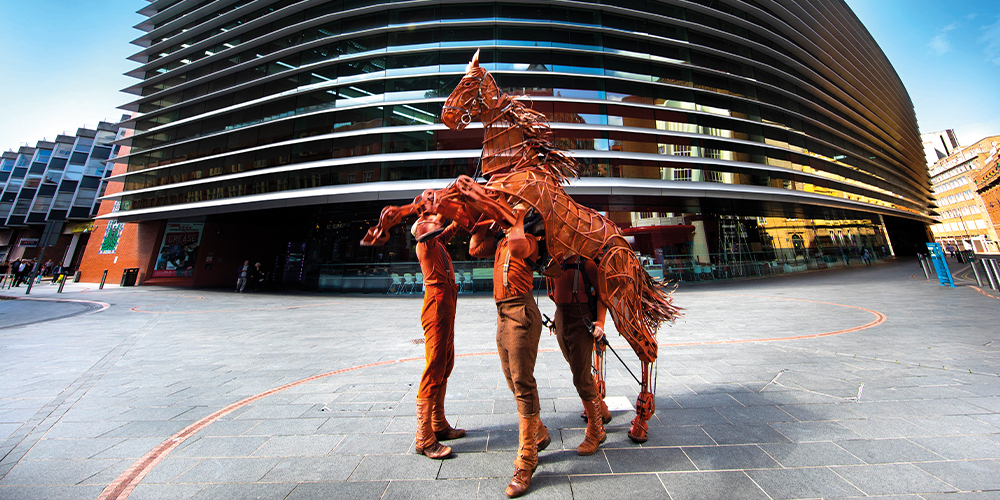 Across the city De Montfort Hall offers a vast auditorium having hosted the nation's most popular bands and liveliest entertainers. From classic Philharmonia Orchestra concerts to rock and pop, everyone can find something to love in the De Montfort Hall line up.
Attenborough Arts Centre offers a more intimate mood and atmosphere but don't let its size fool you. It's a pioneering place to both make and see art, with historic connections to the famous Attenborough family. Who knows, you might even be lucky enough to spot fresh new talent.
---
All the World is Leicester's Stage
Leicester's cultural reach is undeniable!
The Comedy Festival has grown from strength to strength making it one of Europe's longest running comedy shows. Its guaranteed to have you laughing out loud!
In recent years Leicester has become a magnet for artistic excellence with Graffwerk's Bring the Paint festival welcoming artists from 22 countries, and Leicester's Print Workshop exhibiting work from artists in China and Taiwan.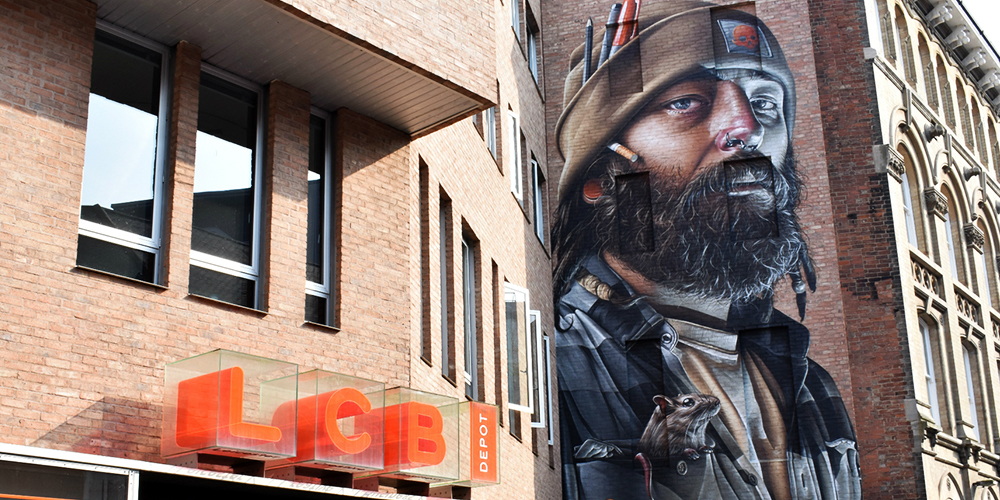 Serendipity's expertise in arts and heritage, particularly with Black History Month, has earned international recognition and has been used in Sweden as a model for their own initiatives, while child-centric theatre company Bamboozle's inspiring work has been used by China's arts and education workers.
Over at Soft Touch Arts, initiatives they have pioneered have been used to train teams as far as Hong Kong and workshops in the Netherlands, while Leicester's Museums and Galleries have lent artefacts to institutions' around the world.
There's no doubt that Leicester's arts and culture influences people all over the world!
---
Life is better when you're dancing
That's true and Leicester loves to dance.
facilitates thousands of dance practitioners and enthusiasts getting people on their feet, swinging their hips and losing themselves in a world of dance…even if you have two left feet!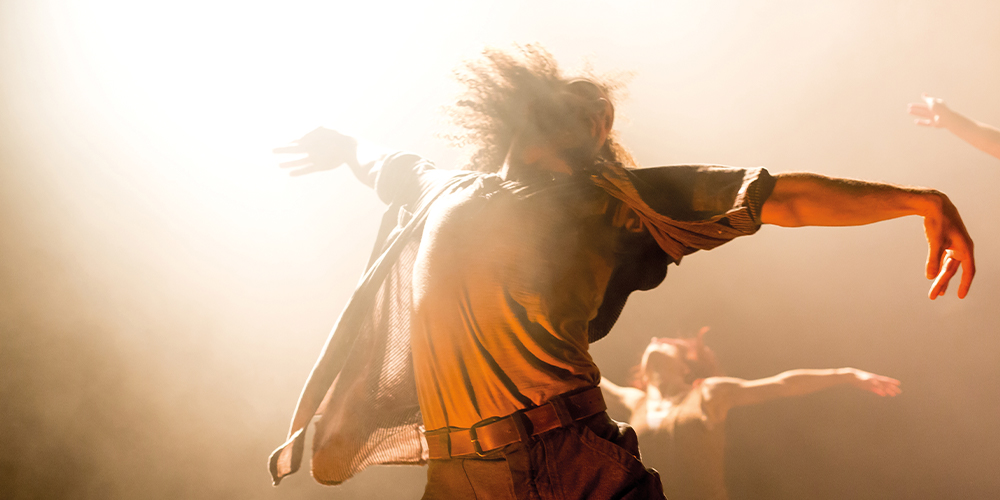 The dancing doesn't stop there. Darbar has been an influential component of classical Indian music and dance and the UK's leading champion of Indian classical music. Indian influences continue with the Aakash Odedra Company and the fusion of classical and contemporary styles alongside enchanting story telling through dance.
---
Standing still isn't an option
No doubt technology has allowed us to experience arts and culture in a whole different way, but Leicester hasn't stood still. As the cities centre for independent cinema, the Phoenix Cinema and Arts Centre has been at the cutting edge of new technology allowing access to a digital culture and new ways of experiencing art made possible by technology. As well as that you can see independent films you won't see anywhere else plus major mainstream blockbusters.
Leicester has become the home of world class festivals and one of the driving forces has been ArtReach. This year its community-based Journeys Festival International brought together refugee artists and asylum seekers, giving them a platform to showcase their refugee experience with the public and pay homage to Leicester's diverse culture.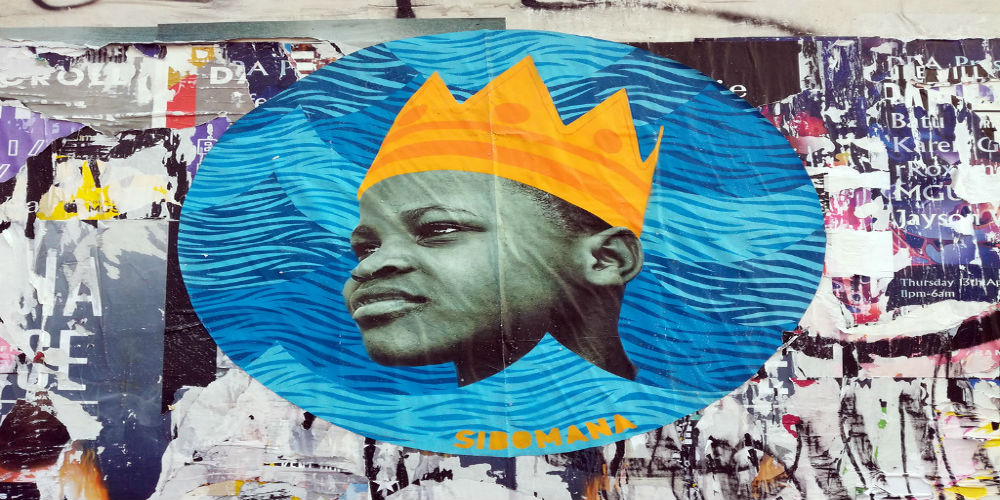 ---
The best is yet to come
Leicester is firmly on the map when it comes to arts and culture, but the best is yet to come. Arts and culture is there for everyone to create, take part and enjoy, regardless of age, colour or background, and Leicester has something for everyone. To find out more check out the all NEW Arts & Cultural Prospectus (Link Opens in New Window).

Related
0 Comments