With the Commonwealth Games taking place in Birmingham in just over two weeks, we thought it would be a perfect time to tell you why Leicester & Leicestershire is the greatest sporting destination in the UK. In 2016 Leicester was ranked as the UK's Greatest Sporting City by ESPN and the University of Bath, pipping the likes of Manchester and London to the title.
We're home to England's most successful rugby union team, an English football Premier League champion, Britain's oldest professional Basketball team and one of the oldest and most successful women's hockey teams in the country. However, it is not just sporting teams that make our region so great, Loughborough University is ranked as one of the top universities in the world for sports-related subjects and both the City & County are home to a fabulous array of sporting attractions and venues.

Read on to discover why Leicester & Leicestershire is the best destination for sport.
---
Leicester Tigers are a professional rugby union team based in the city. The club was founded in 1880 and have won 21 major titles, including a record 11 English Championship – which makes them the most successful team in the competition. The Tigers secured their latest title just 3 weeks ago, when they beat Saracens in the Premiership final, thanks to a Freddie Burns drop goal with just seconds remaining.

The Tigers play their home games at the Mattioli Woods Welford Road Stadium. It originally opened in 1892, but with numerous expansions the ground is now the largest purpose-built club rugby union ground in England. It also provides a unique event space. With 34 suites and space to host events for up to 1,000 delegates, put all the power, strength and energy of a winning team behind your event at this historic Premiership venue.

A short punt away from the stadium is the brand-new Hotel Brooklyn Leicester which opened July 4th. Inspired by New York's most vibrant, stylish and trendy district – Hotel Brooklyn brings a slice of the Big Apple to Leicester. The hotel has 191 innovative and stylish bedrooms and is connected to the Mattioli Woods Welford Road Stadium by a footbridge, making it an ideal accommodation option for your delegates.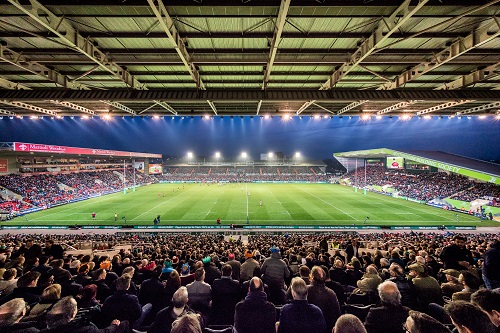 ---
The Leicester Tigers are not the only champions in our city. The Leicester Riders are a professional basketball team and the oldest club in the British Basketball League and have recently completed a treble-winning season during which they only lost 2 games. Similarly, to the Tigers, the Riders are a hugely successful team and currently have the second most championships in the league with 6.

The Riders play their home games at the Morningside Arena, which as well as being a 3,000-seater stadium for the team it is also a flexible meeting and events venue. The Arena hosts a wide range of local, national, International & World Class events, such as the PDC and Challenge Tour Darts and Champions League Snooker. With numerous meeting rooms and a large event space, the Morningside Arena is the perfect venue for events of all sizes.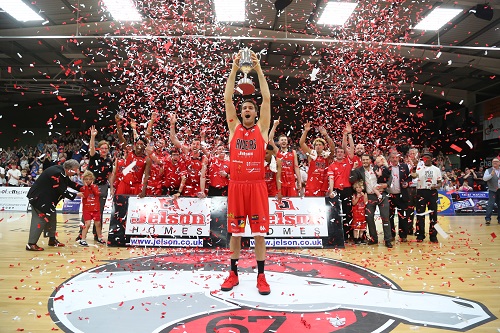 ---
More champions can be found across the city. I'm sure many of you have heard about Leicester City's historic Premiership title win. At 5000-1 the team beat the odds to be crowned as English Premier League winners for the very first time in 2016. The win did a lot for the city, including helping us to be named the UK's Greatest Sporting City the very same year. LCFC continued to make history in the following years and won their first FA Cup in 2021.

Leicester City play their home games at the King Power Stadium, which is located in Leicester city centre and provides modern, contemporary meeting and events facilities for up to 650 delegates.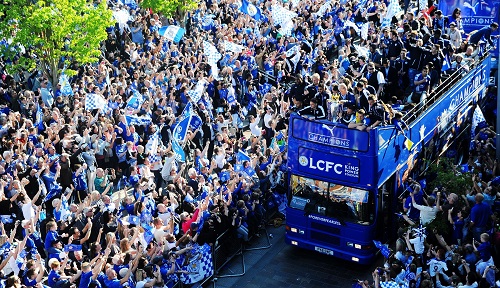 ---
Not too far from the King Power Stadium is the Uptonsteel County Ground, formerly Grace Road, which is home to the Leicestershire County Cricket Club. The club are one of 18 first-class county clubs within England & Wales.

The Uptonsteel County Ground is 'Leicester's Premier Outdoor Venue'. It offers a variety of conference facilities, making it a unique venue for meetings, conferences, events and, in recent times, outdoor events and concerts. The likes of Elton John have performed at the ground in front of over 17,000 people. Whilst inside the club house there are 10 meeting rooms with the largest accommodating up to 200 delegates.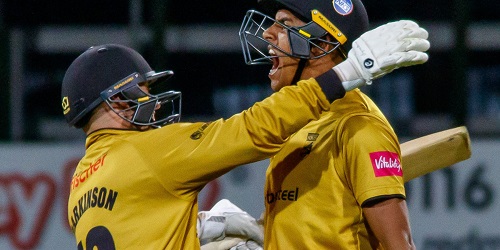 ---
Leicester is proud to have its own racecourse. Leicester Racecourse is a dual Flat and National Hunt venue hosting 30 race meetings throughout the year. The venue also has fantastic conference facilities, including their new Kube event space which is ideal for hosting large conferences and events for up to 550 people.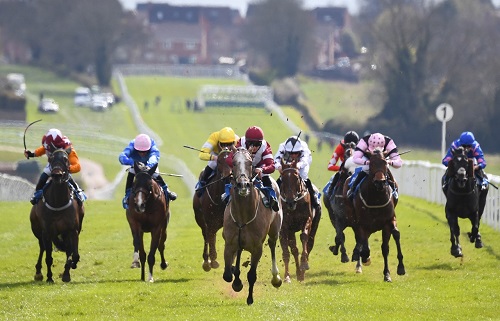 ---
Loughborough University
As mentioned previously, our destination is not just about great sports teams, located in the North of Leicestershire is Loughborough University, which was recognised as the best university in the world for sports-related subjects from 2017 to 2020. The University is world famous and has some famous alumni from the sporting world, which include Lord Seb Coe, Sir Clive Woodward & Paula Radcliffe.

Loughborough University's reputation for sporting excellence spans performance, facilities, expertise and working partnerships, this makes it a hub for sport within the UK, with several governing bodies choosing the University as their base. The bodies include British Athletics, British Swimming, British Triathlon, British Weightlifting, England & Wales Cricket Board and England Netball.

Imago Venues
Imago Venues combine Loughborough University's conferences, hotels and events venues under one distinctive brand, offering high quality meeting spaces, accommodation and world leading sports performance and leisure facilities. Imago Venues have five award-winning conference venues within their portfolio.
The award-winning 4-star conference venue and hotel is Imago's flagship venue, hosting over 55,000 delegates from around the world every year. Burleigh Court is one of the Midlands largest 4-star accredited residential conference centres and hotels and has an AIM Secure Gold Accreditation.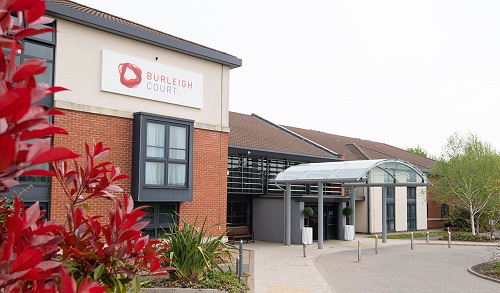 Loughborough's premier 3-star hotel. Offering 94 spacious bedrooms, a bar, restaurant and flexible meeting spaces for up to 200 delegates.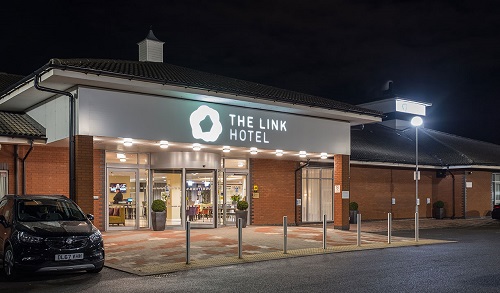 A state-of-the-art high-quality specialist conference centre set in landscaped grounds within Loughborough University's Science & Enterprise Park. The venue and has 12 purpose-built meeting rooms and two exhibition spaces for up to 280 delegates.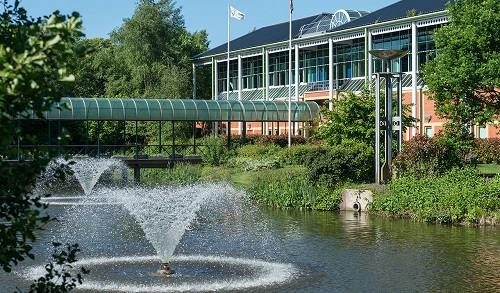 The newest addition to the portfolio, this a truly unique venue providing a special environment, designed specifically to meet the needs of elite athletes and their support staff. The venue also offers 44 bedrooms and unique and flexible meeting spaces.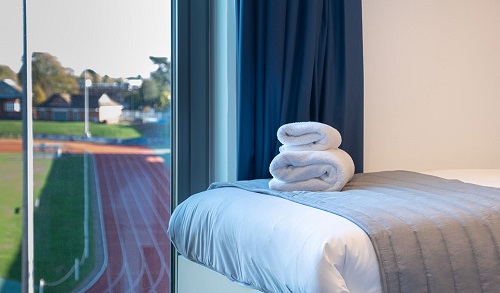 Loughborough Campus
A 410-acre campus is one of the UK's largest single-site conference and events venue, which offers 75 meeting and conference facilities for up to 2000 delegates.
---
For the golf lovers out there check out Ullesthorpe Court & Gold club. This amazing venue provides modern luxury accommodation in a 17th century manor house and can host meetings for up to 90 delegates. What makes this venue really special is their on-site 18-hole championship length golf course. So why not combine your meeting with a round of golf or two.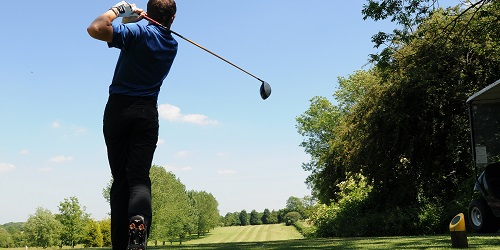 ---
Leicestershire is home to a fantastic array of sports teams and venues, but if you are looking for a more hands on experience head to The National Forest. Located at the heart of the country and embracing 200 square miles, The National Forest is an ideal location for reconnecting with nature and trying new sports and activities.

Spending time outdoors connecting with the natural world helps to inspire creativity, spark new ideas, and allows teams to flourish and organisations to thrive. Whether you are looking for adventure or to rest and reset, The National Forest has a wealth of activities for you and your delegates.

From survival experiences to assault courses and canoeing, your team can find its next adventure in The National Forest with their Experience Adventure activities

Reset in nature and connect thoughtfully with the natural environment. Let forest bathing and mindfulness activities revitalize your team.

Channel your creativity by crafting a greenwood chair or building a waterproof shelter by gathering woodland materials. Some of the sports available include Axe throwing, assault courses, shooting and archery.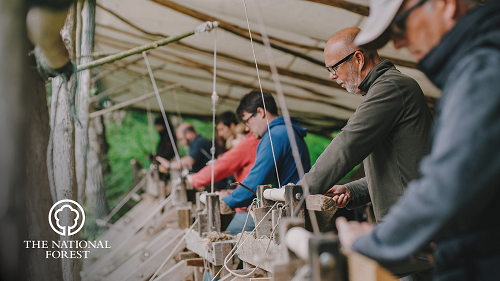 ---
Motorsport
Leicestershire has a rich racing history with two racing circuits within the County.

Mallory Park Circuit
An iconic motor sport venue nestled in the heart of the Leicestershire countryside. Mallory Park is the only major oval course remaining in Britain and is among the shortest permanent race circuits in the UK. Set among tranquil lakes and rolling hills, Mallory Park's location also makes it a unique event venue.

Donington Park Circuit
An internationally renowned and historical circuit, Donington Park hosts major national and international events. The circuit's premier event is the annual visit of the FIM Superbike World Championship, away from racing the venue is also the host of the Download Rock festival.
---
With the Commonwealth games fast approaching now is the perfect time to try your hand at a new sport and Leicestershire has lots to offer. Visit Leicester's brand-new Fitcation campaign pulls together the very best from around the city and county. Choose how active you want to be with relaxing sports like fishing, get some steps in with a round of golf or get your heart pumping with mountain biking through the beautiful National Forest.

For the thrill seekers, take a look at our Adrenaline Escapes. Not for the faint hearted but ideal for those looking for an exciting adventure or more vigorous activity. Take to the skies in a glider or learn how to drive a tank or hovercraft, there are plenty of activities to get your adrenaline kick.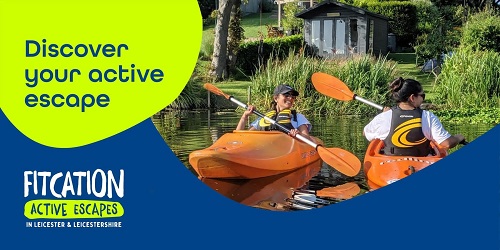 Related
0 Comments