Who doesn't love a good film? Rainy afternoon, cup of tea and popcorn…what could be better! But did you know both our city and county have been used as filming locations in countless movies? We thought now you have a little extra time we'd tell you about some of the films shot right here.
Many of the venues used for filming across Leicester & Leicestershire are not only iconic locations but also great venues to host your next event! Although events are on hold right now, why not take a look around our website to find out more and make them part of your future events – whether that's as a venue to host your conference or a unique excursion for your team.
So here we go…let's see if you've spotted any of them!
---
Let's talk about Belvoir Castle first since its foray into the cinematic world is endless! In 1980 it was the location for the film Lord Fauntleroy starring Sir Alec Guinness and Ricky Schroder. A few years later it was featured in The Golden Bowl, a drama film featuring big names including Kate Beckinsale, James Fox, and Uma Thurman. For you Netflix viewers out there, did you know Belvoir Castle played a starring role as one of the stunning locations in the popular drama The Crown? The Regency Castle was used as the stand in for Windsor and has featured in three series of the worldwide blockbuster and follows the trials and tribulations of the British Royal Family.
Did you know Belvoir Castle also featured in the Hollywood Blockbuster The Da Vinci Code starring Tom Hanks? You can't get much bigger than that! The exterior of the castle was used (with a bit of CGI) as the location stand in for 'Castle Gandolfo', the Pope's summer residence overlooking Lake Albano near Rome.
Yet another film where Belvoir Castle made an appearance was the 2017 British biographical comedy-drama film Victoria and Abdul. The film depicts the real-life relationship between Queen Victoria and her Indian Muslim servant Abdul Karim with Judi Dench starring in the leading role. A must-see film!
Perhaps you've spotted Belvoir Castle in the Young Victoria starring Emily Blunt who you may know for her most recent hit Mary Poppins. Some of the scenes featured in the film include the Chinese wallpapered bedroom which was the setting for Victoria and Albert's honeymoon suite. The Regency Gallery was used as Victoria's dressing room before her coronation and the Grounds and parkland were used for the Great Windsor Park.
Remember King Ralph? Did you know the 1991 American comedy starring John Goodman Peter O'Toole and John Hurt was shot at Belvoir Castle and was used as a stand in for Buckingham Palace? The story revolves around the unlikely King of the United Kingdom after an electrical accident wipes of the British Royal family.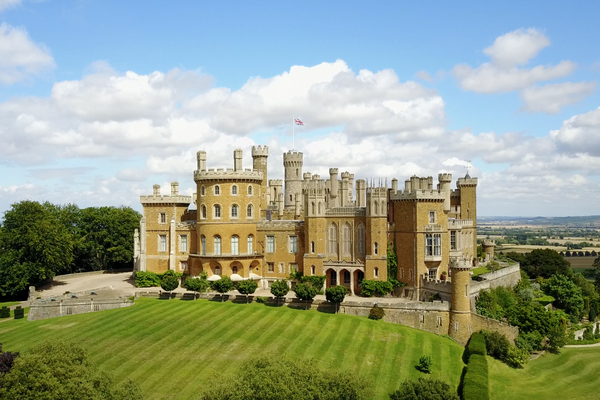 ---
The UK's only double track, main line heritage railway and the only place in the world where full size steam engines can be seen passing each other. The Great Central Railway has made its mark in the world of cinema including the recent film Stan & Ollie, starring Steve Coogan and John C Reilly. It's the story about the much-loved comedy duo Laurel and Hardy. You can see shots of both stars in carriages filmed on various steam trains while other sections of the film were shot in Leicestershire along the Great Central Railway. Another one to add to your favourite list!
If you're a lover of music, you may even have spotted Great Central Railway in the Stereophonics song 'Indian Summer'.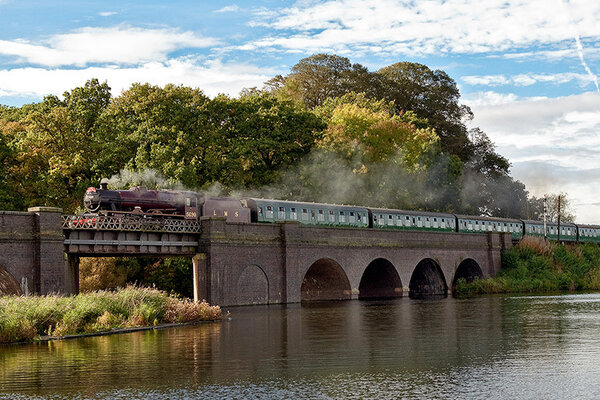 ---
Now this one isn't a filming location as such, but more of a film star! Armourgeddon houses one of the UK's largest collections of military vehicles and memorabilia. It was their Sherman Tank which was used in the 2014 American war film 'Fury', starring Brad Pitt, Shia LaBeouf and Logan Lerman, to name a few. Our own Hollywood movie star, right here in Leicestershire!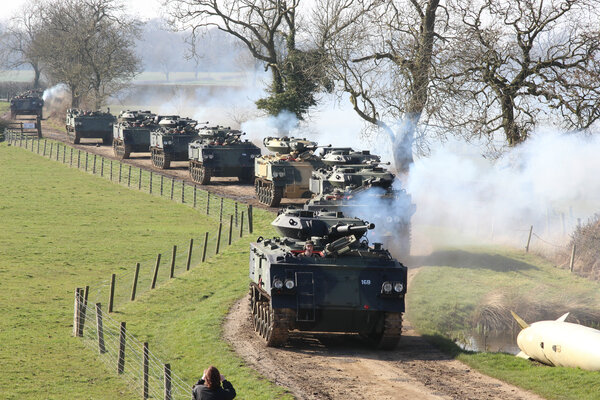 ---
The Golden Mile is the closest the UK comes to an authentic Indian Bazaar and proved to be the perfect backdrop for a film about two feuding brothers running rival Indian restaurants across the street from each other. Set and filmed on Leicester's famous Golden Mile, the story was written by Leicester born and bred Amit Gupta, who used to live above the Chaat House located on the Golden Mile and was also owned by his mother at the time of filming. Not only was the film set in and around Leicester, but for a more authentic true to life feel, the film used hundreds of people from Leicester who were enlisted as extras. Another Leicester link you may be interested to know about is that the films cinematographer, Roger Pratt was also born in the city and well known for his work on big blockbusters like Batman and Harry Potter.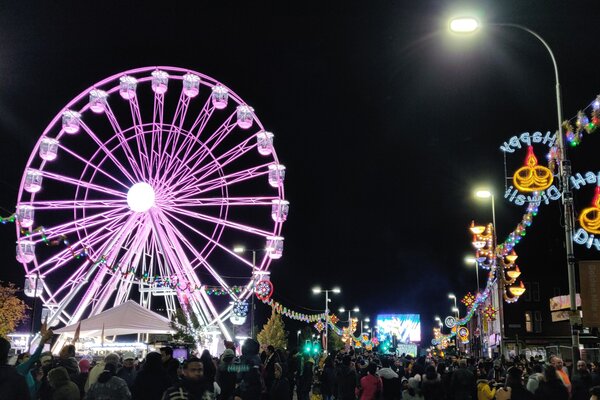 ---
Bollywood comes to Leicester
Bollywood (Indians version of Hollywood) is no stranger to Leicester! The Grand Hotel, Granby St was used in the film Gold, which tells the story of India's first Olympic medal won by the country's hockey team in 1948 following Indian independence. The magnificent Kings Hall at the hotel was used during filming and was decked out with historical props to represent the year 1948, whilst areas of the car park were used for outdoor scenes.
Bollywood sequel Yamla Pagla Dewana 2 was another film shot at various locations including the University of Leicester, Oadby's Botanical Gardens and New Walk Museum. Further afield, Stanford Hall in Lutterworth was used as the setting for an elaborate wedding scene.
The University of Leicester also featured in the 2010 film Oranges and Sunshine directed by John Leach. It tells the horrific story of orphan British children sent to Australia with many of them becoming domestic slaves. The movie centres around a social worker (Margaret Humphreys) who attempts to rescue two of the children.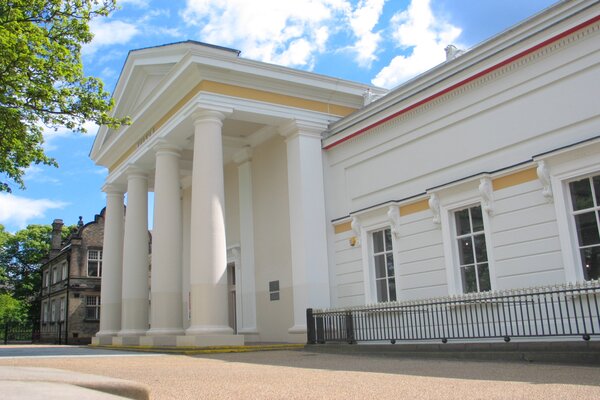 ---
Who can forget Robin Hood Prince of Thieves? The nineties hit film starring Hollywood actor Kevin Costner. Did you know that our very own Bradgate Park's Old John Tower can be seen clearly in the background.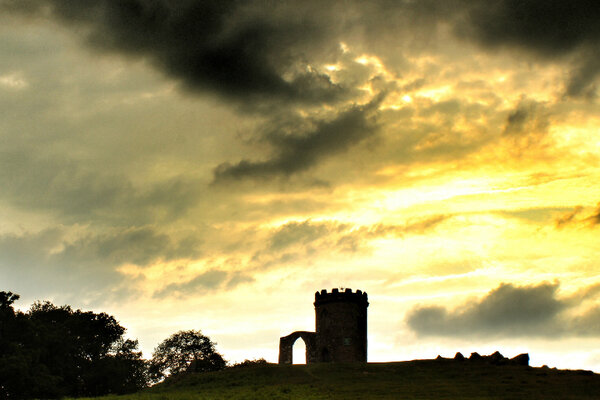 ---
Are you looking for your own film location?
If you think Leicester & Leicestershire is the right place for your next film, get in contact with our Festivals & Events team for further information - Email: festivals@leicester.gov.uk, or Tel: 0116 454 3600.
---
Do you want to keep up with what's on and things to see and do in Leicester & Leicestershire? Then sign up to the Visit Leicester e-newsletter and you'll receive the latest news on events, offers and attractions, as well as places to stay, eat and drink!
Related
0 Comments