July 2018 highlights
You can't help but be happy in July – it's the middle of summer and everyone is up for socialising in the sun, there's no denying that Leicester is a glorious place to be this month.
If you're looking for family activities to keep the kids entertained, check the blog in the first week of July for our Summer Holiday ideas, and get the strawberries and cream ready for our Wimbledon guide coming next week if you want to pay homage to the ultimate English summer event but weren't lucky enough to grab a ticket.
There's so much going on it was hard to narrow it down! But read on for our pick of great things to do in Leicester this July…

Cheers to big laughs
Want to experience some of Leicester's best pubs, food and beers whilst having a laugh and a joke? Well, we have the perfect day out for you! Everards brewery are organising a comedy beer tour around Leicester. Visit four pubs, and at each you will sample some delicious food paired with a great tasting Everards beer – all whilst being entertained by some of the finest stand-up comedians from the UK comedy circuit.
Stops include city centre pubs King Richard III, The Rutland & Derby, the Knight and Garter and The Globe. Find out more and book your ticket today!
Self-reflection this summer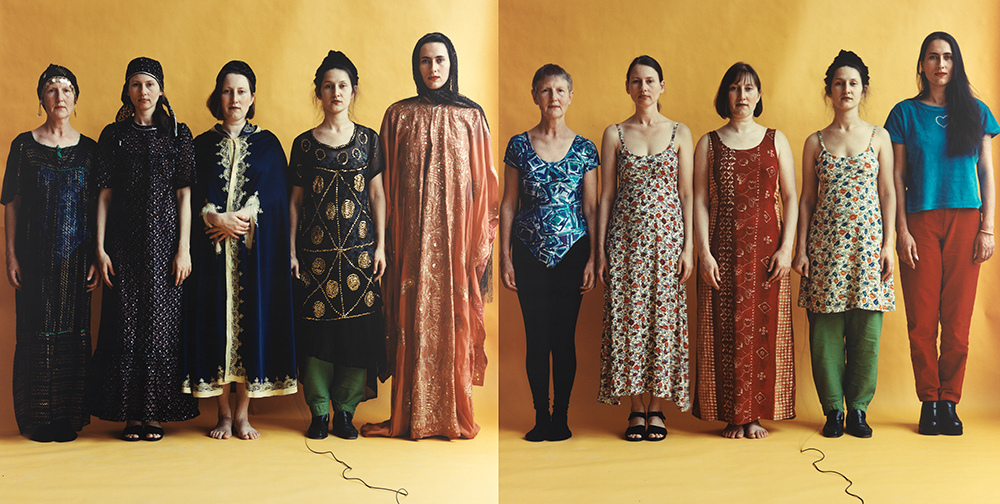 Love a selfie? Attenborough Arts Centre hosts an exhibition this month celebrating the art of the self-portrait. Long before we could turn the lens on ourselves at the drop of a hat, self-portraiture had provided inspiration to artists throughout history both as an exploration of the self and identity.
In My Shoes. Art and the Self since the 1990s. is an Arts Council touring exhibition stopping off in the city from 7 July to 26 August. With work from the likes of Tracey Emin, Sarah Lucas and Gavin Turk, this exhibition offers a timely opportunity to consider the legacies of the so-called 'Young British Artists' who received international attention for putting themselves in the frame with bold and confrontational works.
Free family workshops on Saturdays during the exhibition between 1pm – 3pm are a great chance to get little ones engaged with art from an early age, with a creative and hands-on afternoon of fun tailored for all ages.
Find the force at New Walk Museum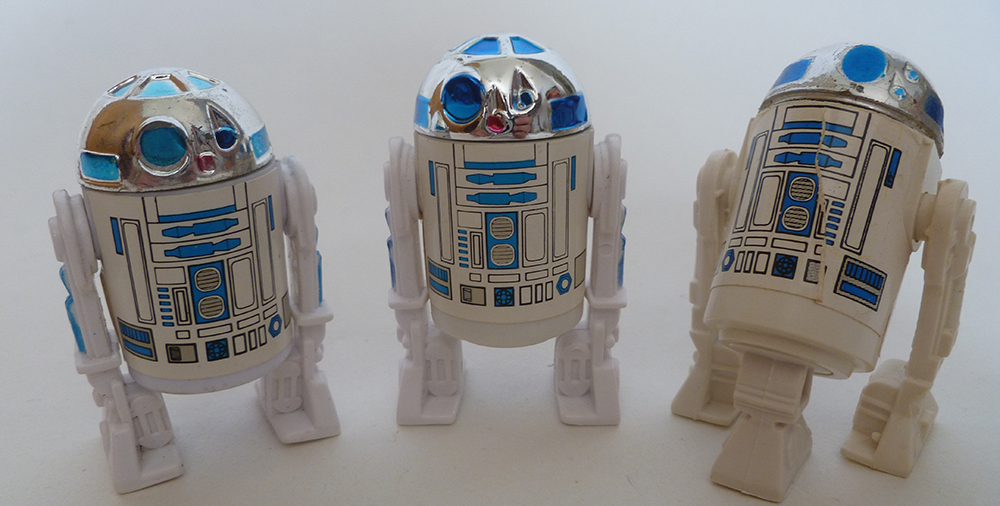 Always a summer family favourite, this year New Walk Museum & Art Gallery will be a hit with small and 'big kids' alike!
Coming to Leicester from a galaxy far, far away is an absolute must see for fans of Star Wars… the May The Toys Be With You exhibition opens on 21 July at New Walk Museum & Art Gallery.
The exhibition is centred on one of the UK's finest collections of vintage Star Wars toys and original cinema posters. Come and see the toys that took the world by storm – for an entire generation they were a must-have in the toy collection, leading to an estimated 300million being sold between 1977 and 1985.
Fun fact: Star Wars merchandising has gone on to earn more than the film itself! No wonder these figures are highly collectible. But did you know that the company behind these iconic vintage toys – Palitoy – were based in Coalville? The exhibition also tells the story of how the Leicestershire toy company played its role in this incredible global success story.
Fun in the Forest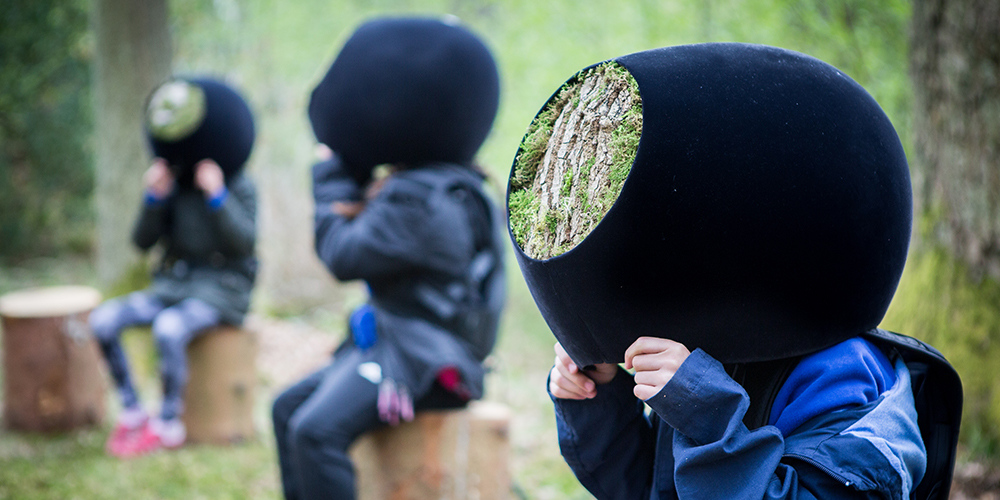 Ever since it was announced we have been looking forward to Timber. A fresh new festival celebrating some of the finest woodlands in the country, Timber is a celebration of the transformative impact of forests, bringing together writers, artists, poets, scientists and philosophers under a canopy of dappled sunshine.
And if the image of wondering in the wild doesn't excite you enough, check out the varied programme in store for festival-goers. From torchlight processions and fire gardens to forest bathing, yoga and midnight gigs, there is something to excite all the senses.
The forest also provides plenty for families, with a special programme tailored for all ages. Top of the list for us is In The Eyes Of The Animal, where you can discover what it's like to be an animal in the forest through the eyes of four woodland creatures… talk about being at one with nature!
Timber, the UK's first international forest festival, takes place 6 to 8 July.
It's Tequila Time!
July 24 is National Tequila Day and if, like us, you weren't really aware such a thing existed, it is surely time to stop whatever you're doing and mark this momentous occasion in style! Whatever your preferred brand or serving style – mixed in a cocktail or straight shots – you'll sure to be find it in Leicester's great bars.
For an authentic Latin American experience, head to Bodega Cantina. Nestled in amongst some of Leicester's finest independent shops and eateries, Bodega offers a great selection of drinks and with a dedicated tequila section on the menu you'll have plenty of choice! Choices include a twist on a classic in the Blueberry and Elderflower Margarita, and the iconic cocktail El Diablo. Want to savour the spirit? Try a tequila tasting board and sip to appreciate the intense flavours.
For great cocktails at great value prices, you've got to stop at Las Iguanas. Their menu includes tequila classics like the Margarita and the Long Island Ice Tea as well as some intriguing tequila based concoctions – a Moody Mexican, anyone? With 2-4-1 cocktails all day every day, it's as good on your wallet as on your tastebuds.
So what are you waiting for… pass the lime and salt!
Ladies first
Nothing says British summer more than donning your finest hat and heading off to the races for Ladies Day. Leicester is lucky enough to have a great Racecourse that hosts 31 race meetings a year, and this month sees the return of the popular Ladies Day Festival.
The gates open early so get in to get the best seat in your area of choice – the picnic area, the festival stage or the racetrack! Be prepared for dancing the night away to the likes of soul singer Lemar, X Factor Finalist Fleur East, electro group N-Trance and many more. Don't worry about your footwear – there will be flip-flops and chairs available to purchase near the stage.
Food Fests in Melton
Anyone in the know knows that Melton Mowbray is home to good food, and this month there are two food festivals paying homage to some of our favourite treats.
First up is the pop-up Chilli Fest in Melton on 21 July celebrating the spicier side of life! From mild to extreme and everything in between, some of the best chilli producers in the country will be on show with products including chilli sauces and cooking sauces, chilli plants, chilli merchandise and much more that you won't find in your local supermarket. They'll also be street food, cafes and bars, as well as a chilli eating contest for those who dare! From the chilli connoisseur to the curious, it's an event full of flavour. UPDATE: unfortunately, ChillFest has been cancelled! If you're as upset as we are, why not get your chilli fix in one of the city's fantastic Indian restaurants?
If that's not enough to get your mouth-watering, the following weekend 28 & 29 July sees the UK Pie Fest take place in Melton Mowbray. This is a chance to celebrate this staple British food and enjoy all things pie-related including demonstrations and workshops to help you perfect the art of pie-making yourself – no more soggy pastry! You can browse a selection of tasty treats from award-winning pie makers and take them home to enjoy later.
Lighting up the Summer sky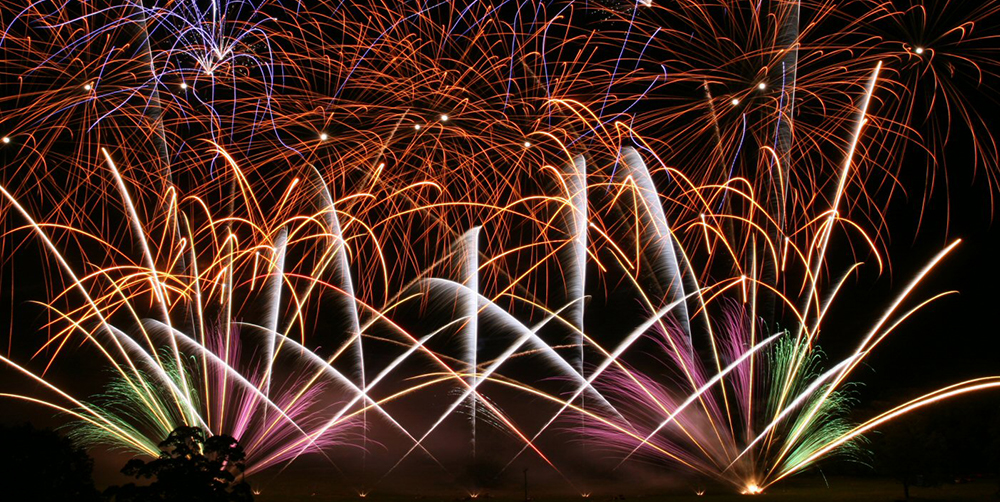 We don't know about you, but we love fireworks. Between October and December we're spoilt with the night skies awash with colour, and then it seems like a very long time before that smokey smell will fill our senses again. If you're the same, then we have the very thing to keep you going!
Stanford Hall Fireworks Champions pit three professional teams from around the country against each other to produce the best fireworks show – and the audience decide the winner before a huge fourth show to close the night.
Set in the stunning grounds of 17th Century estate Stamford Hall, the evening is the perfect chance to bring a picnic and relax and enjoy a summer evening whilst you wait for the skies to darken.
New menu at North Bar & Kitchen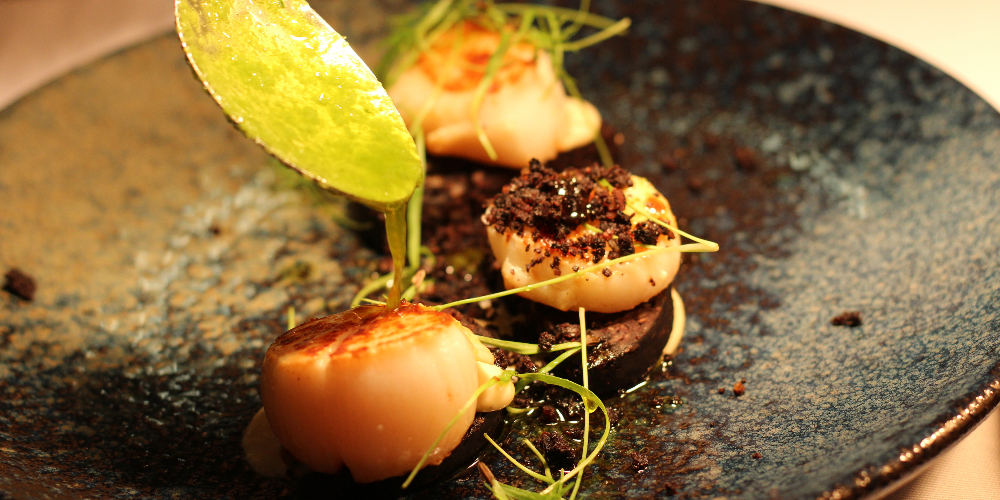 Whilst we love to shout about new things happening in the city, this month we want to highlight one of Leicester's best loved venues – and rightly so! North Bar & Kitchen, in Leicester's West End, has been a must-visit for any serious foodie in the city for years, but the release of their new menu this summer has put them right back at the top of the city's dining delights.
Highlights include locally sourced and seasonal ingredients, a new three course vegan menu (advanced booking is required), a new option of paired wines with the tasting menu, and a five course vegan tasting menu (also requires 24 hours' notice). The venue is also now offering afternoon tea, with champagne, prosecco or gin cocktail upgrades available.
If you're new to North you're in for a treat, and if you know how good the food is we don't need to persuade you!

Festival of Archaeology
Leicester and Leicestershire is famous for its 2,000 years of history – from a Roman settlement through thriving medieval and Victorian cities, the modern day city and county bares many hidden marks of the illustrious past.
The Leicestershire and Rutland Festival of Archaeology celebrates just that. A variety of events, from talks and presentations to displays, exhibitions, guided walks, tours, have a go events and family friendly archaeology is on show throughout the fortnight.
Take a guided walk around historic Leicester, see the Romans on Parade at Jewry Wall, join in a community dig in Market Bosworth or discover the findings of a dig at Oakham Castle in a special talk – just a flavour of the many events you can take part in. Local groups will show you their own discoveries and invite you to become involved in making the next great discovery.
The festival is a chance to discover more about the rich architecture of Leicestershire and Rutland. Check out the full programme online.
Related
0 Comments