June 2018 Highlights
Hello, June! The longest day is approaching so we've been on the lookout for some great things to do in Leicester this month.
With festival season well and truly in swing, make sure you check out our guide to Leicester and Leicestershire's festival calendar this summer.
Read on for our pick of some of the best, new, exciting and things to do in the city this month!
Dino-mania at Twinlakes
Twinlakes is always a great day out for all the family, but during half term there's even more reason to head along as it's Dino week!
Young and old alike are captivated by the idea of Jurassic Park, and Twinlakes are doing their bit to re-create this iconic idea (well… without the rampaging beasts, obviously) with Rex the T-Rex, a huge dinosaur who blinks, moves, runs, and even sways his tail viciously from side to side.
With lifelike sounds and animatronic faces, this is a must for any dino fans! Just be sure to run if you hear thumping footsteps behind you…
Relax at Riverside
Set in the beautiful surroundings of Leicester's riverside, the popular Riverside festival was attended by over 20,000 people last year – and for good reason! As one of the city's biggest free festivals and with activities on and off the water, this is an event for the whole family to enjoy.
Join the fun in the water with canal boats from around the region, boat trips and canoe demonstrations. If you prefer dry land, there will be a programme of great local bands on the live music stage, along with food, drinks, children activities, an arts and crafts market and you can even try your hand at swing dancing!
Father's first
Show Dad how much you care this month with a trifecta of treats sure to get the thumbs up. Great Central Railway's Sunday Luncheon is the perfect way to get Dad to relax whilst enjoying a leisurely journey on a steam locomotive through Leicestershire's beautiful countryside – the train even pauses on the Swithland viaduct for a chance to take in the magnificent views across the reservoir over Charnwood forest.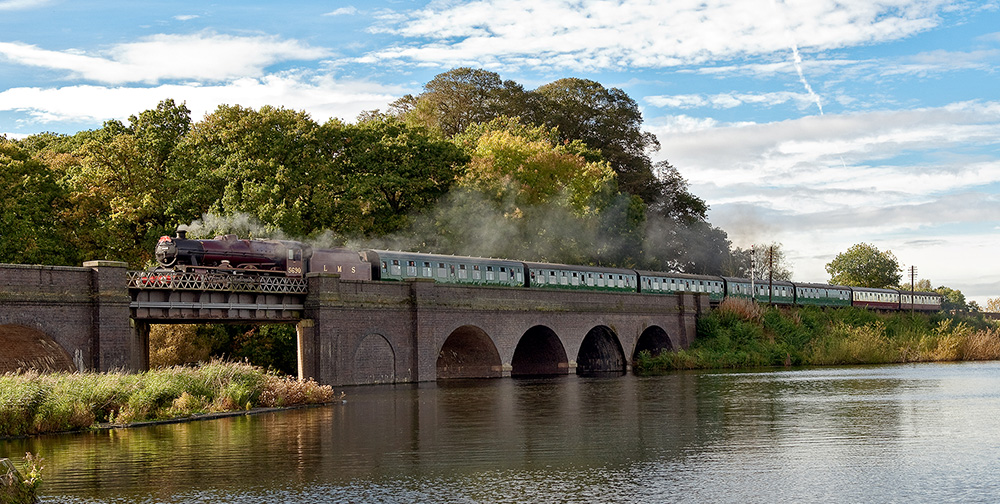 Sound good? Well, it gets better! A delicious four-course lunch is served on board and with meat as well as vegetarian options available, every Dad is sure to be happy. The icing on the cake? A complimentary liqueur for the man of the hour. Cheers!
Feel the magic
There's magic in the air this month in Leicester, as Edinburgh based magician Ash Pryce returns to his hometown for a one off special performance of his sell out show on his home turf.
Roll up! Roll up! Roll up! This miraculous show demonstrates the curative abilities of psychic surgery – see with amazement the telekinetic forces at work as you learn how to move objects with your mind, psychically manipulate your finest silverware and read the minds of your peers. Or maybe, it's all just a trick?
Raise a glass for World Gin Day
June is a great month for those who like a little tipple – we have a whole blog post dedicated to National Beer Day exploring the great real ale scene in Leicester. But don't worry if you're not a beer drinker because 9 June is World Gin Day and there's plenty of opportunity to get involved whether you're a newcomer or a connoisseur.
If you're looking to learn a bit about how your favourite drink is made, you need to head to The Distiller's Kitchen for the ultimate gin-lovers experience. Learn the art of distillation whilst sipping on a G&T – and then take home your unique blend of craft distilled gin. What better way to show your love for gin than having a personalised bottle you made yourself? The stylish gin school is based in Market Place and is a great group experience in the city, brought to you by the same people behind the popular 45 West and 45 St Martins bars– great places to keep the gin-drinking going in the city centre!
If you'd prefer to sample a wide variety of gins head over to the National Space Centre's Taste of Science event celebrating World Gin Day! Join the gin revolution as they showcase the best gin producers in the world, live entertainment, talks, food, and bars. You can even create your very own gin sherbet to take home!
Can't decide which gin bar is best? The St Martin's Square Gin Trail has got you covered! Simply purchase a wristband for £18 and take your pick of three gin-based drinks from a selection of five bars in St Martin's Square - the perfect treat for any gin lover, as well as those who want to widen their gin tastes!
Get football fever watching the World Cup
Football fans, rejoice! It's the moment we've been waiting for since we waved goodbye to the Copacabana four years ago, and this month it is back: 32 nations battling it out for world football's greatest prize.
Whilst the beaming optimism of England fans – "we've got a chance, this could be the year!" – is likely to have been cruelly dashed before the month's end, the tournament will go on with some great places and even better deals on offer to fans in Leicester this month.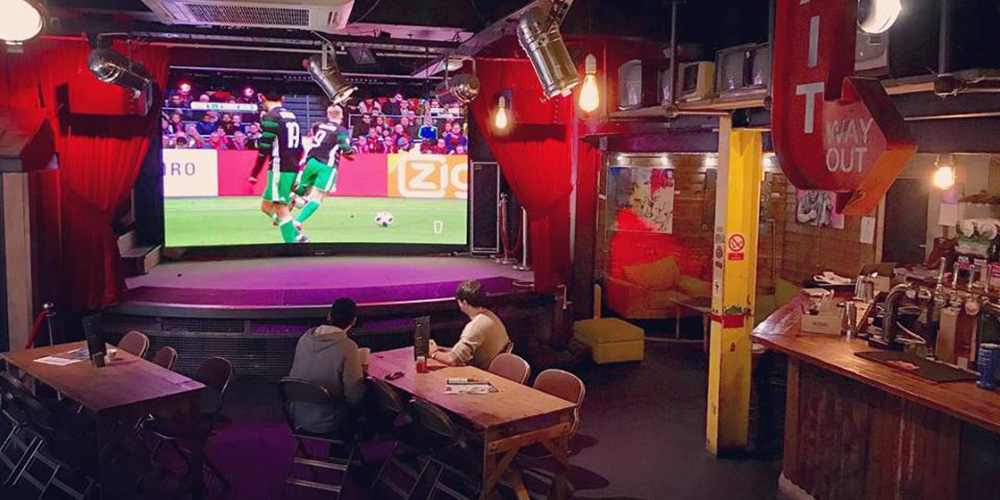 First up is The Shed – you might know it as a great independent gig venue, but since it's 2017 renovation it is also a great place to catch your favourite sports. Every match will be shown – most of them on the huge 15ft LED screen so no need to worry about someone's head in the way of the action! Even better, happy hour prices will apply during every World Cup match so you can celebrate your team winning in style!
If you want to be sure of your seat why not pre-book a place in The Lockeroom? The sports bar has a big screen and over 20 other screens in the venue – including 4 VIP areas with their own TV! As well as booking your seats, serious fans can also pre-book drinks and receive 20% off – it really does pay to plan ahead! Upstairs there are five American pool tables each with a TV so you won't miss any of the action.
For a truly cinematic viewing experience, there's nothing better than... the cinema? No really, the Showcase Cinema de Lux will be showing every single World Cup game on the big screen, for FREE! All you need to do is book your tickets in advance via their box office, and you'll be able to enjoy any game that takes your fancy.
Related
0 Comments