Three-storey laboratory officially opens after revamp
Charnwood Molecular and Charnwood Campus open revamped space
Project had £3.4m investment from LLEP and Charnwood Borough Council
Charnwood Molecular will increase productivity while accelerating innovation and growth
Charnwood Molecular and Charnwood Campus have unveiled lab space which will accelerate the clinical research organisation's growth in global pharmaceutical and biotechnology markets.
Lord-Lieutenant of Leicestershire, Mike Kapur OBE, officially opened the world-class facilities during a recent visit.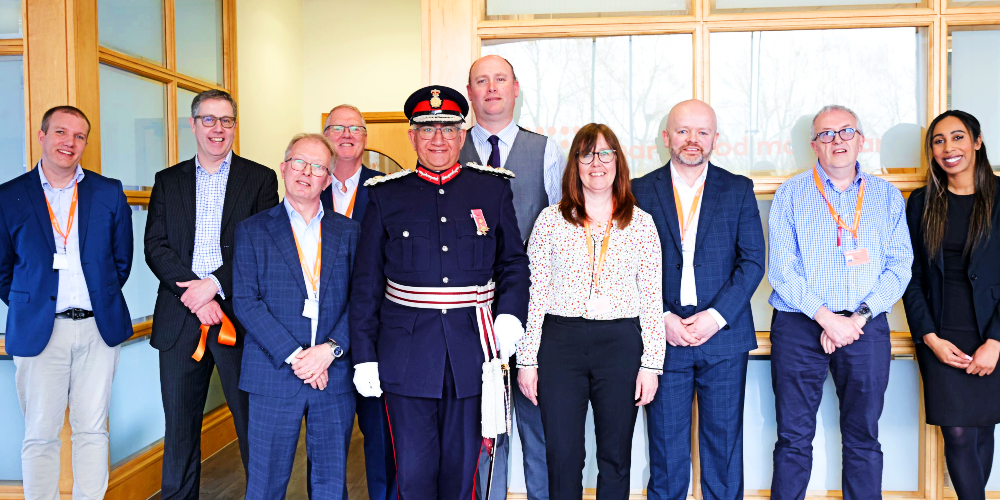 Charnwood Molecular had previously moved into the three-storey laboratory facility on Charnwood Campus Science Innovation and Technology Park. It will house more than 150 scientists.
It addresses a national need for highly specialised bio-chemistry facilities that will drive life-saving medicinal discoveries of the future.
The project was supported by a £3.4million investment from the Leicester and Leicestershire Enterprise Partnership (LLEP) in partnership with Charnwood Borough Council (CBC).
Funding was used towards recommissioning 57,000 sq ft of unused medicinal chemistry laboratory space on the campus, which forms part of the Loughborough and Leicester Science and Innovation Enterprise Zone.
Andy Reed OBE, Interim Chair of the LLEP Board, said: "Through effective use of local resources, such as those at Charnwood Campus, we are building a productive and innovative economy at the cutting edge of science, which will support the health of people around the world.
"By investing in projects such as Charnwood Molecular, we are helping to create high-quality jobs to add to the 900 already created on Charnwood Campus since its designation as an Enterprise Zone site."
Councillor Tom Barkley, Deputy Leader of Charnwood Borough Council, said: "I welcome this investment, as not only will it create jobs but it also adds to Charnwood's growing reputation as being at the centre of innovation.
"It's also another great example of how the Loughborough and Leicester Science and Innovation Enterprise Zone is helping to attract global businesses to the region."
The new lab space provides a fully-integrated drug discovery solution for clients, with teams across all disciplines working together on one site.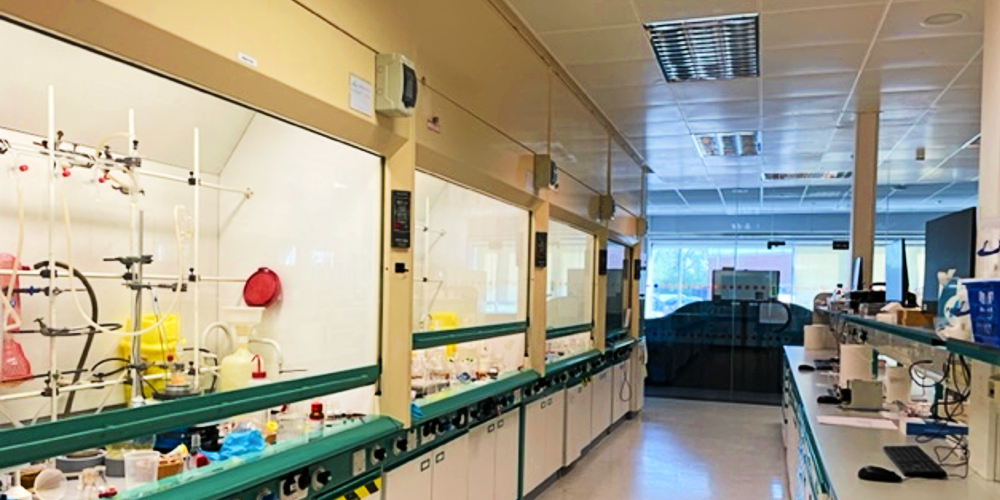 Its market-leading laboratories have quadrupled Charnwood Molecular's capacity and will support further expansion of the company's services.
The company works with clients on innovative chemistry throughout the drug discovery process, from target identification through to lead identification, compound optimisation and scale-up.
The state-of-the-art laboratory and manufacturing complex at Charnwood Campus enabled Charnwood Molecular to move to a single site from its previous locations in Loughborough and at BioCity in Nottingham. The move will save time and add client value by increasing efficiency.
Charnwood Molecular was founded in 1998 as a chemistry spin-out from Loughborough University. It was acquired in 2019 by private equity group, Synova, in a deal providing additional investment to support continued growth.
Professor Steve Allin, founder and CEO of Charnwood Molecular, said: "The truly world-class facilities at Charnwood Campus provide us with a key piece in our strategic plan to become the provider of choice for integrated drug discovery and development services within the global life sciences sector."
Gosia Khrais, Commercial and Marketing Director at Charnwood Campus, said: "This is another milestone in our ambitious plans to become the leading science, innovation and technology park in the UK.
"Charnwood Molecular is rapidly expanding, employing locally and is an outstanding addition to our family of highly successful contract research and manufacturing organisations."
The new Charnwood Molecular site was officially opened on 7 April by the Lord-Lieutenant.
Charnwood Campus became the UK's first Life Science Opportunity Zone (LSOZ) in 2017, a status which comes with a Government commitment to work with local partners on development.
It was designated an Enterprise Zone site in the same year, forming part of the Government's wider Industrial Strategy to support businesses and enable local economic growth.
Funding for the latest project was made available by the LLEP through Enterprise Zone Retained Business Rates.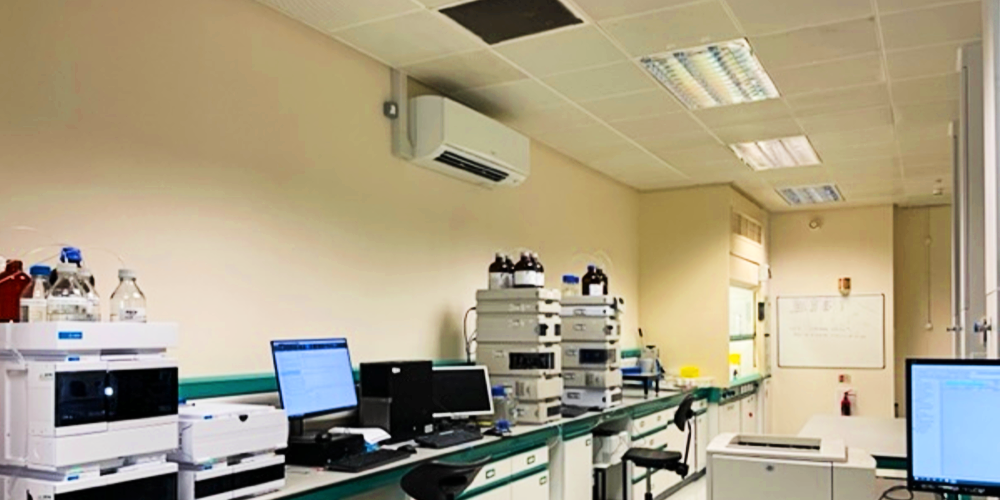 Related
0 Comments