Diwali in Leicester is a big deal, and why wouldn't it be as it's touted as one of the biggest Diwali celebrations outside of India, with thousands flocking to Leicester's Belgrave Road. This year the festivities kick off with the arrival of the 110-foot Wheel of Light, which will stay with us all the way through to the end of Diwali. That's before it's other very important role of illuminating Jubilee Square for this year's Christmas celebrations. Leicester has organised a spectacular fun-filled programme of Diwali events, bigger and better than before, and we've hand-picked a few to give you a taster of what's on offer.
Diwali Celebrations
Following last year's success, the 110-foot Ferris wheel becomes part of the skyline when it returns to Belgrave Road to dazzle visitors. Watch in awe as the Golden Mile becomes ever more colourful and vibrant when the lights are switched on Sunday 13 October. Enjoy a packed programme of events on the day including a Giant Puppet Parade, a high energy show featuring props, sparkly fire and special effects by Helter Skelter Arts. Enjoy highlights of the recently shown 'Bollywood Jane' inspired by the classic dance sequences of one of Bollywoods most memorable movies, Dilwale Dulhania Le Jayenge. If you enjoy the sound of classic Indian vibes with an English twist, then don't miss Navin Kundra as his music spreads the joy and happiness of Diwali. That's just Diwali Lights Switch On!
Leicester Belgrave Mela in partnership with Tilda and Belgrave Neighbourhood Centre brings you the annual Diwali Rangoli exhibition with a mix of modern and traditional Rangoli styles. Watch as inspirational artists transform traditional Rangoli styles into a stunning exhibition open to the public 13th, 14th and 27th October.
Experience the traditional Rangoli workshops, floating diva's, boats and lantern making with the Diwali Family Art Workshops plus the brand-new enchanting event – Column of Lights. Watch in wonder as the laser installation comes to Kiln Lock with Artist Patrick Murphy unveiling the 'Canal Column of Light'. Be inspired by the captivating experience as a fire beam of light twinkles along the canal into the night sky visible for up to 5-7 miles away.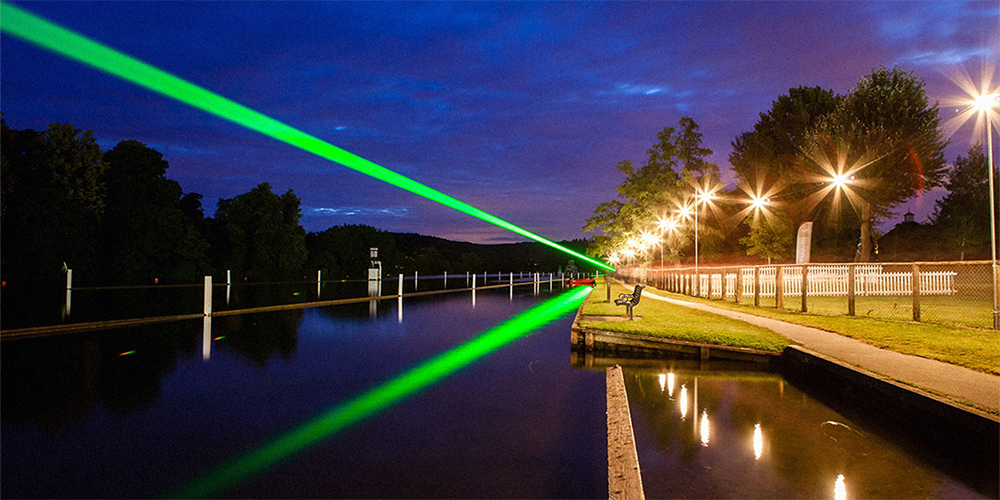 If dance is more your thing, join Nupur Arts for an hour-long workshop to create your own Bollywood dance routine. The workshop is suitable for age 4 upwards and their families set to the soundtracks of Bollywood classic's and the ideal opportunity to perfect your thumka's and jutkhas.
Diwali Day
If you weren't able to come along to the wonderous festivities at the Lights Switch-On, then make sure you head down Melton Road on the 27th of October for Diwali Day. The Diwali celebrations culminate in a fantastic celebration of food, fireworks and fun!
Diwali Shopping
Shopping, food and arts and crafts form a huge part of traditional Diwali celebrations with something for everyone on Belgrave Road - only a 15-minute walk from the city centre. However, if you don't want to venture that far then don't worry as Diwali celebrations are coming to Leicester's city centre too! Enjoy Indian shopping, arts & crafts, tantalising Indian cuisine and live entertainment at Diwali Mela Bazaar taking place at Humberstone Gate and the Clock Tower.
Diwali Food
Leicester is a former Curry Capital of Britain winner and famous for traditional Thalis to Indo-Chinese, fine-dining Indian-fusion and Kerala seafood specials. 2019 has been exciting year when it comes to Indian food in Leicester. As well traditional favourites like Bobby's, Mumbai Inn, Chutney Ivy and Shimla Pinks to name a few there have been some great additions to the Leicester curry circuit including well known names like Tamatanga, Mowgli and Tandem. The hardest job you'll have is choosing where to dine!
There really is so much happening at Diwali in Leicester we just couldn't include everything! See full details in the 2019 Diwali Guide
Related
1 Comments