You don't need an excuse to pack up a pork pie and fill up a flask, but it's National Picnic Week this month – and if that's not a reason to roll out a blanket and share out the sandwiches in the sunshine, we don't know what is.
Leicestershire's parks and open spaces provide the perfect setting for a picnic – so whether you've got a bottle of pop and a bag of crisps, or a posh hamper full of treats, here are our top tips for al fresco summer dining…
Top picks for Picnics
Abbey Park
Leicester's magnificent Abbey Park has plenty of space for picnicking, so you're bound to find a peaceful spot away from the crowds. Close your eyes and enjoy the silence – but keep your sandwiches close by – you don't want your lunch to end up as duck's dinner! If you've not done your best packup and forgotten those all important sweet treats, you can always cheer yourself up with a takeaway cake, or a nice cup of marshmallow topped hot chocolate in the Peppercorns cafe.
Museum Square, New Walk
It's only small, but there's plenty of shade under Museum Square's giant horse chestnut tree on a hot summer's day. Pick up a lovely big sandwich and snacks on a quick walk through the city centre, and enjoy the stroll up leafy New Walk.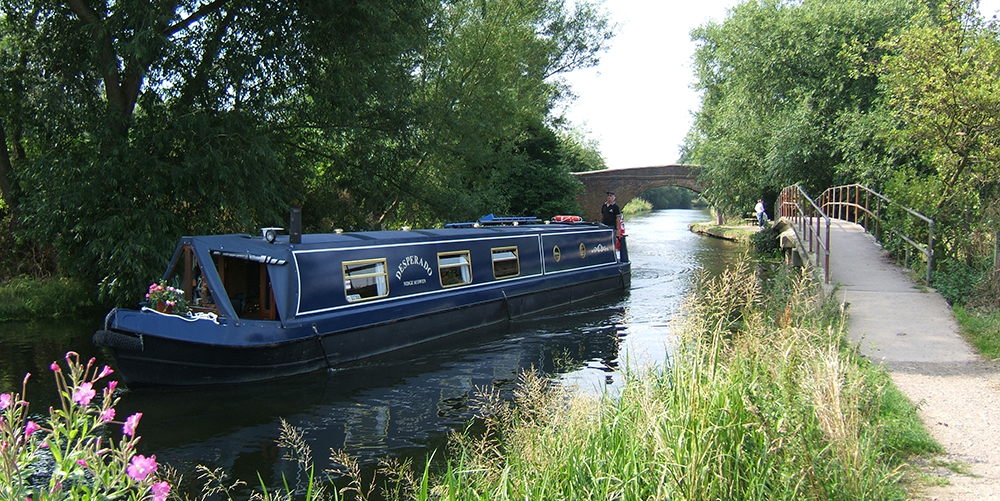 Aylestone Meadows
Want to build up an appetite for your picnic? Take a brisk walk on Leicester's riverside and head south along the River Soar. Look out for coots and moorhens, herons and hares and – if you're lucky – Premier League footballers parking their cars at the King Power stadium. By the time you reach Aylestone Meadows – about two miles from the city centre – you'll have earned a nice sit-down with your sandwiches.
Foxton Locks
Got wheels and want to explore more of the glorious Leicestershire countryside? Throw your picnic hamper/supermarket carrier bag (delete as applicable) in the car and head out of the city on the A6. Just 13 miles from Leicester city centre you'll find Foxton Locks – an extraordinary feat of Victorian engineering. With its 10 locks – the longest set of staircase locks in Britain – and colourful narrowboats, it's the perfect place for picnickers. If you're feeling adventurous, you can take a boat trip on the Grand Union Canal, or just while away the day watching the wildlife around the locks.
Market Bosworth Country Park
Go west, sang Village People – but were they referring to Market Bosworth Country Park? Just 12 miles west of Leicester, the park is a delightful mix of open space and woodland, with plenty of space for a picnic. There's a large lake, lots of wildlife and a popular children's play area. Grab a picnic table, spread out your spread, and feast like a king.
Want to keep up with What's On and the best things to see and do in Leicester and Leicestershire? Get signed up to our email newsletter and we'll tell you some top reasons to visit each month, with the latest news about events, activities and attractions alongside some amazing competitions and giveaways! Sign up now
Related
1 Comments