Twenty major rugby union titles. Ten major basketball titles. Six women's hockey league titles. Three Twenty20 Cups. Three League Cups. And one glorious Premier League title...
As a city of just 330,000 people, Leicester clearly punches above its weight when it comes to sporting success.
With one of the most successful women's hockey clubs in the UK, a basketball club that's riding high, and a football club that surprised the world when it became Premier League champions in 2016, Leicester has built a reputation as a city that loves its sports.
As the country prepares to mark national sporting heritage day on Sunday 30 September, we've got a good excuse to celebrate the city's remarkable sporting history and meet the teams that are helping Leicester keep its place in the sporting spotlight…
Leicester Riders
Founded: 1967
Home: Morningside Arena
Honours: BBL Playoff winners 2000-01, 2012-13, 2016-17, 2017-18; BBL Cup winners 2000-01*, 2012-13 and 2013-14; BBL Trophy winners 2015-16, 2016-17, 2017-18
*when the competition was known as the National Cup
Famous former players: Karl Brown
Current fans' favourites: TrayVonn White; Conner Washington
Tickets for all of the Leicester Riders' home games are available from their website.
Coming up is a not-to-miss match between the Riders and the Bakken Bears from Denmark. The Leicester leg of the opening round of the FIBA Champions League takes place on Thursday 20 September and tickets are still available. Buy your tickets in advance and pay just £15 for adult tickets and just £3.50 for children's tickets. Tickets bought on game day are £20 for adults and £10 for children.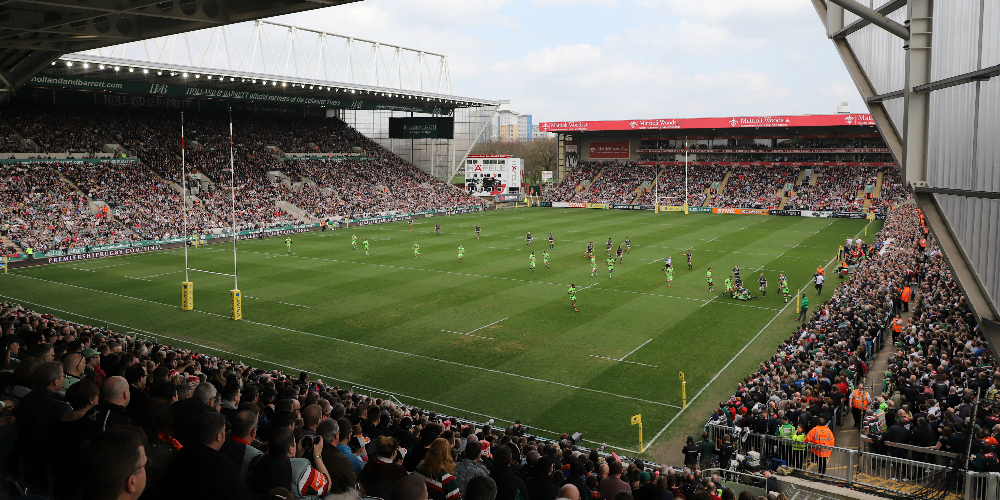 Leicester Tigers
Founded: 1880
Home: Welford Road
Honours: Ten Premiership titles; two European Cups; eight Anglo-Welsh Cups
Famous former players: Martin Johnson; Dean Richards; Dusty Hare
Current fans' favourites: Ben Youngs; George Ford
Tickets for all of the Tigers' home games are available from their website.
Tours of the Welford Road stadium are also available, with the next opportunity to look behind the scenes taking place on Saturday 22 September. Three tours will take place that day, giving visitors the chance to see the Honours Lounge, hospitality boxes, the players' changing rooms and much more.
Tickets are £12 for adults and £8 for children, with discounts for season ticket holders.
Book your tickets online here.
Leicester City FC
Founded: 1884
Home: King Power Stadium
Honours: Premier League Champions 2015-16; League Cup winners in 1963-64; 96-97; 99-00.
Famous former players: Peter Shilton; Gary Lineker; Emile Heskey
Current fans' favourites: Jamie Vardy; Harry Maguire
If you can't get a ticket to watch Leicester City in action, you can still enjoy a visit to the Foxes' King Power stadium.
Stadium tours – which include the chance to sit in Claude Puel's seat in the dugout – can be booked online here
Tours are available on the following dates:
September: Saturday 8, Sunday 9, Saturday 15, Sunday 16, Sunday 23, Saturday 29
October: Saturday 20, Sunday 21, Saturday 3
November: Sunday 4, Saturday 24, Sunday 25
December: Saturday 15, Sunday 16, Saturday 22, Sunday 23
Tickets are £15 for adults and £8 for concessions.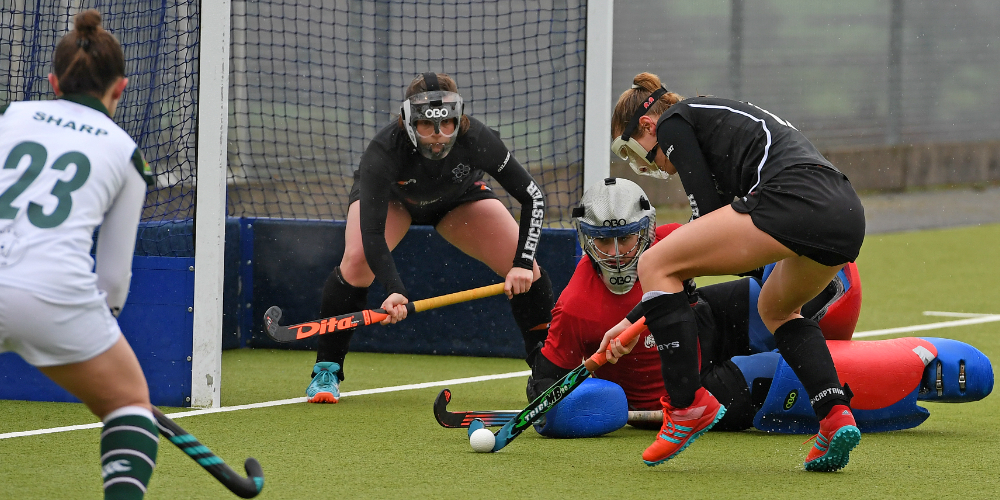 Leicester Hockey Club
Founded: 1894
Home: Leicester Grammar School
Honours: Six league titles; four national cups; three national tournaments; EuroHockey Club Champions Trophy Winners (2014)
Famous former players: Gaynor Nash, Crista Cullen
Current fans' favourites: Rachael Mack, Kathryn Lane
After the disappointment of relegation to the Investec Conference North last season, Leicester Hockey Club is ready to bounce back.
Their first home game of the 2018-19 season is on Saturday 13 October, when they face Timperley Hockey Club from Altrincham.
A list of their fixtures can be downloaded here.
In the club's 125 year history they have been a female-only club, but from the 2018-19 season they are launching a men's section, to share their club's values and experience across all areas of hockey. Find out more on the club's website.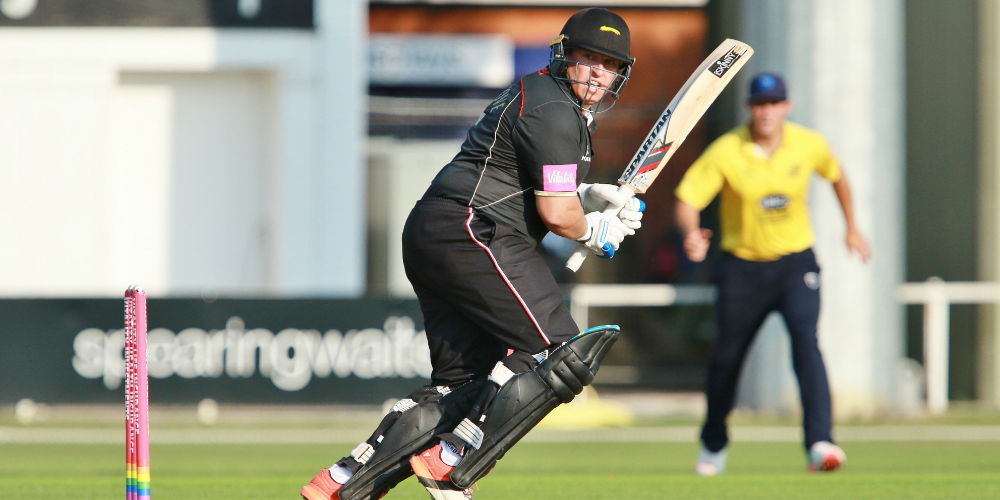 Leicestershire County Cricket Club
Founded: 1879
Home: Fischer County Ground, Grace Road
Honours: Three County Championships; two Sunday/National League titles; Three Twenty20 Cups; Three Benson & Hedges Cups
Famous former players: Stuart Broad, Jonathan Agnew, David Gower
Current fans' favourites: Mark Cosgrove
The cricket season may be coming to an end, but – if you're quick – there's still time to catch Leicestershire County Cricket Club's first team at Grace Road.
The Foxes play Warwickshire from Monday 10 September – and Durham from Tuesday 18 September.
Tickets are £12 for adults and just £2 for children.
Sporting successes from Leicester
• Paige Murney – boxing silver medallist at the 2018 Commonwealth Games (lightweight category)
• Lucy Garner – twice Junior World Cycling Champion
• Mark Selby – three-time World Snooker Champion
• Manjit Singh – Leicester's strongman and holder of multiple Guinness World Records
• Rendall Munroe – EBU and Commonwealth super bantamweight boxing champion
• Chris Pyatt – former world middleweight champion boxer
• Tony Sibson – former European and Commonwealth middleweight boxing champion
• Willie Thorne – snooker player
• Mike Smith – former England cricket captain
• Jennie Fletcher – Olympic gold medallist (swimming)
Not forgetting…
• Phil Shaw – or 'Steam': the inventor of 'extreme ironing'
Celebrating sporting success in the city
• Sporting statue: The bronze statue on Gallowtree Gate celebrates the success of the city's football, rugby and cricket clubs. Unveiled in 1998, it depicts a cricketer, a footballer and a rugby player in action and commemorates Leicester City's League Cup success, the Leicester Tigers' Pilkington Cup victory, and Leicestershire County Cricket Club becoming County Champions.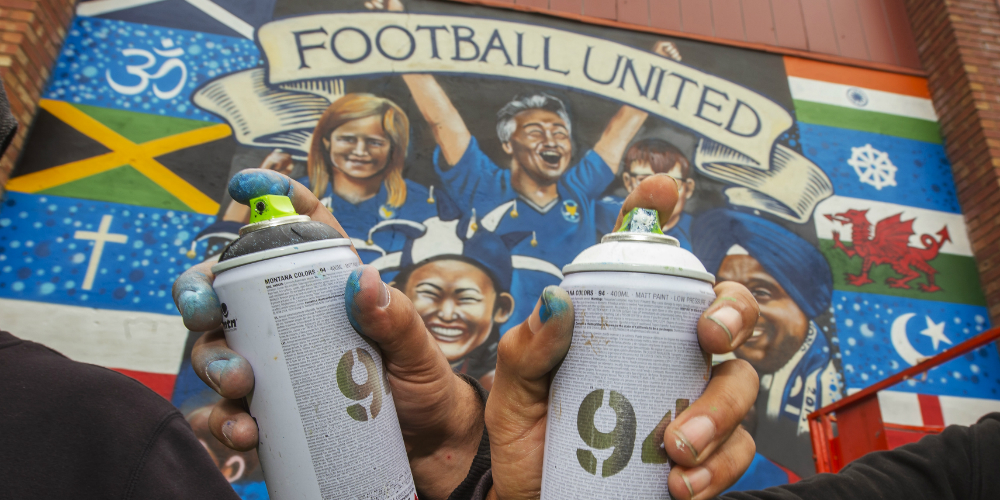 • Murals: Leicester City's fairytale season in 2015-16 is remembered in a number of murals around the city. The Foxes' title-winning manager Claudio Ranieri is depicted as Caesar on the Brucciani building on Bath Lane, Leicester's fans are preserved in paint on nearby Tudor Road, and the club's Thai owners are acknowledged in a colourful mural on the side of Newarke Houses Museum.
There's also a portrait of each member of the title-winning team in a 30m 'Wall of Champions' mural on the Mark's Electrical showroom, just off King Richard's Road.
• Freedom of the City: Some of the individuals and teams whose sporting success has made the city proud have been awarded the Freedom of the City of Leicester. Leicester's very own Gary Lineker was awarded the honour in 1992, while Leicester City former player and club ambassador Alan Birchenall was honoured in 2009. The Leicester Tigers were awarded the Freedom of the City in 2001 and Leicester Ladies Hockey Club received the honour in 2014.
Studying sport
Leicester's not just good at playing sport – it's one of the best places in the world to study it.
The International Centre for Sports History and Culture was established at De Montfort University in 1996 and today has some of the foremost historians in the field on its staff.
Related
0 Comments