"Whenever I see an adult on a bicycle, I do not despair for the human race," said renowned author HG Wells, in the sort of handy quote that he must have known would one day adorn internet memes and posters on café walls. Here's another classic, from Desmond Tutu: "Give a man a fish and you feed him for a day. Teach a man to fish and feed him for a lifetime. Teach a man to cycle and he will realise fishing is stupid and boring."
Now, we don't think fishing is stupid and boring (we'd never dare suggest such a thing), but cycling is undeniably, undoubtedly and indisputably great fun, whatever your age or ability. That's why an estimated 17,000 people cycle in Leicester on an average day. Join them! You'll experience guaranteed feelings of freedom and joy, plus purely optional condescension towards anglers.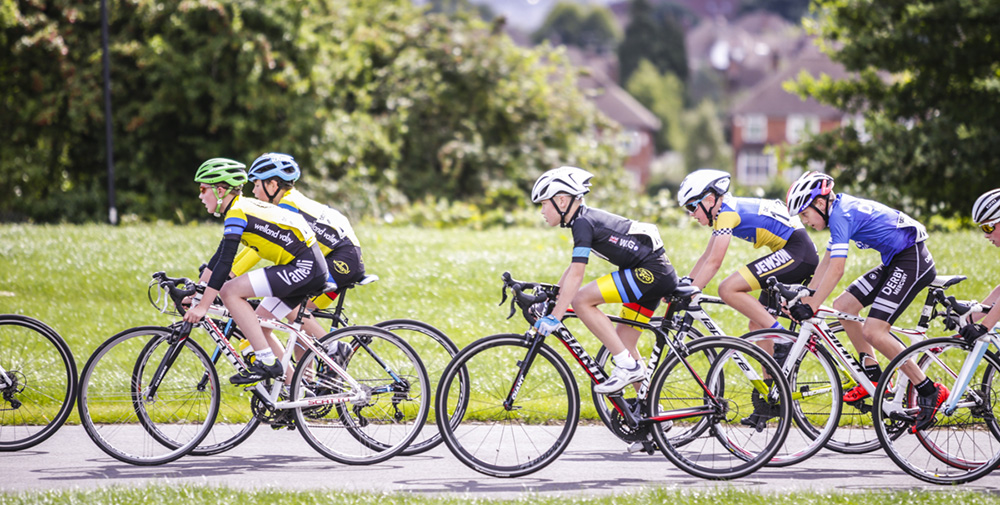 Kick off National Bike Week (9 to 17 June) with a trip to Leicester's impressive purpose-built cycle circuit on Saturday 9 June, where regular Let's Ride pop-up events give you a free taster of all things cycling in Leicester.
The circuit, at New College sports village, provides easy traffic-free riding on a fantastic surface, at any pace you choose. From 1-3pm, it's open to all ages and abilities, with coaches on hand to help you improve your cycling skills.
More experienced riders might like to join the Tour de Queniborough rides, Tuesday evenings starting at 6.30pm from Queniborough village. These regular social summer rides encompass a range of speeds and distances, ensuring no-one gets left behind. It's a great way to meet fellow cyclists.
If you want to try a leisurely ride out into the beautiful Leicestershire countryside, the Leicestershire and Rutland Cyclists' Touring Club has groups including the Easy Riders, a small, friendly group who ride out on Sundays, while women might like to join a women-only Breeze ride. Leicester Spokes offer easy-paced rides up to three times a week, often starting from Bede Park.
Whatever ride you choose, the café stop is an important part of cycling culture. Café Ventoux, in Tugby, is a cyclist's dream, with a bike shop, workshop and fitness studio attached – as well as, crucially, a fantastic line in home-made cakes. Worth a visit whether you're on a bike or not.
Other cycle friendly stops include Coffee Cosmo in the centre of Blaby, an independent coffee house which prides itself on excellent service. This cyclist-friendly café offers bike racks, and free bike locks, as well as USB charging points, outdoor seating and a dog bar. After a serious ride, top up your carbs with a hot waffle and ice cream or toasted panini. Little ones will love the Babycinos, and there are vegan and gluten-free products on offer.
For off-roaders and a great family day out, Hicks Lodge, near Moira, is a must. This former coal-mining site is now a woodland haven and offers some exciting mountain bike trails. The route round the lake is also perfect for young children just learning to ride, and you can hire bikes on-site.
Riding into the city is easier than you think. Off-road or quiet routes using the Great Central Way, the canal towpath and various National Cycle Networks are particularly useful if you're a new or returning cyclist. Detailed maps are available to help you plan a route. Once you arrive, the Bike Park, at Leicester's Town Hall, will store your bike securely from as little as 50p.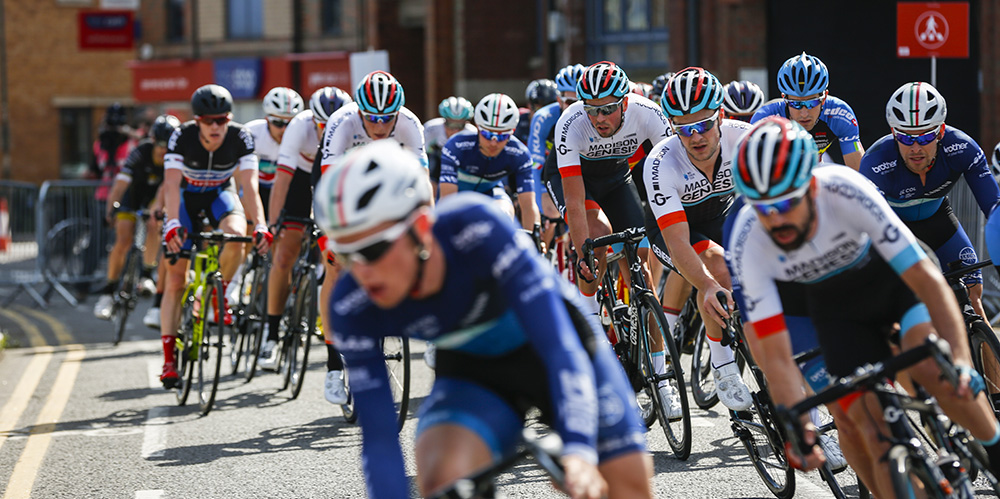 Bike Week is just the beginning of a summer of cycling in Leicester and Leicestershire. Join in with Open Streets – a monthly celebration of traffic-free streets on the last Sunday of each month. Arrive at Leicester's new Market Square and join a free, family-friendly cycle or walking tour exploring Leicester's unique urban heritage.
The Ride Leicester festival, from 11-26 August, is a packed two-week celebration of all things cycling, kicking off with the fast and furious Castle Classic races. On 12 August, spectators will line Leicester's streets to watch elite cyclists compete in this exciting kermesse-style road race, before taking to the streets themselves for HSBC UK Let's Ride Leicester.
Let's Ride Leicester is a totally traffic-free, 6km loop of the city, featuring cycling-themed activities along the route. Join the thousands of cyclists, of all ages and abilities, who flock to this popular event every year.
And once you arrive home, cheeks flushed from the fresh air, full of the joys of life that cycling brings, you can pour yourself a nice cup of smug and reflect on how you've just done your bit for improving both air quality and your own health. Probably time to start working on your own inspirational cycling-themed quote now, don't you think?
Related
1 Comments