Remember remember! It's well and truly wintery now, and though you might be tempted to hibernate at home, there are plenty of reasons to get out and about in Leicester this month. From food to fireworks, sweets to sales and even a bit of festive cheer, November in Leicester offers fun for all the family.
Happy World Vegan Day!
Come join us in Leicester as we kick off the month with World Vegan day. With over 60 vegan cafes and restaurants, the city is a vegan's best friend every day of the year! Did you know that the city has one of the greatest concentrations of vegetarian restaurants in Europe? The word vegan was even coined in Leicester, when Donald Watson began promoting his non-dairy vegetarianism in 1944.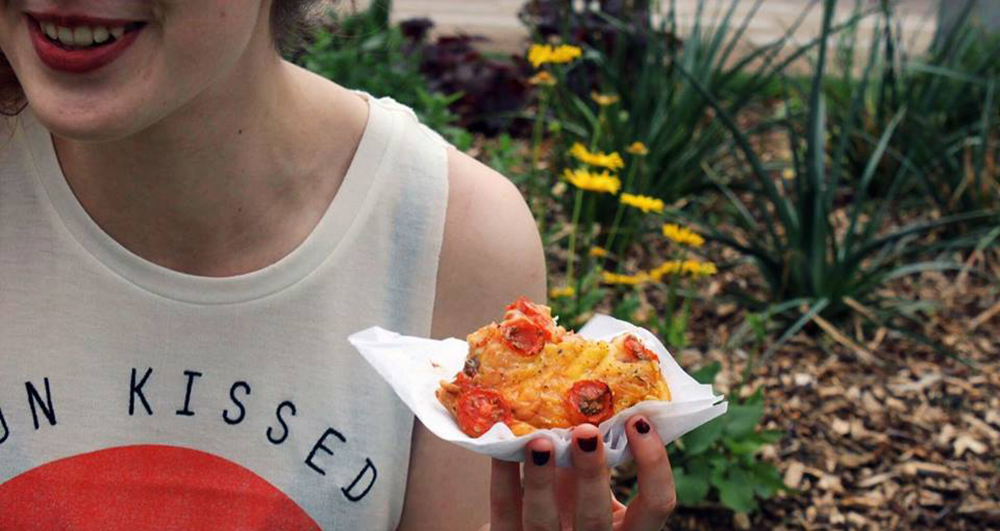 Enough of the history lesson – on to the food! The city is famed for its high quality South Asian cuisine, a lot of which is traditionally veggie and vegan-friendly. Why not try an authentic curry at Shivalli – it's a local favourite! But don't worry if you don't fancy Indian food – there's still lots of flavour on offer! Speciality vegan-friendly cafes include the Good Earth and World Peace Café, and if you need a meal on the go – or to stock up on some vegan supplies – Currant Affairs is a must-visit.
We're so proud of our credentials there's even a veggie and vegan-friendly short break, so you can experience the best of vegan Leicester! Vegan chocolates and cocktails, anyone?
---
Bonfire night at Abbey Park
There's something captivating about fireworks illuminating the night sky. Hats and scarves, funfair rides, marshmallows and toffee apples and the smell of fire in the air – there's nothing quite like bonfire night.
The only way to celebrate is to be dazzled by Leicester's biggest bonfire and firework display in Abbey Park. Known for its beautiful landscape, historic buildings and miniature railway rides, this is the perfect place to wrap up warm and join in the festivities. With live music, food, fair, a huge bonfire and impressive firework displays, there's a whole evening of entertainment for all the family.
With a small firework display for children earlier in the night, its an event that even the little ones can enjoy. What's more, you can save up to 40% by purchasing your tickets in advance. Tickets can be bought from Visit Leicester and De Montfort Hall Box Office until 5pm on Saturday 4th November.

---
Melton Mowbray Chocolate Festival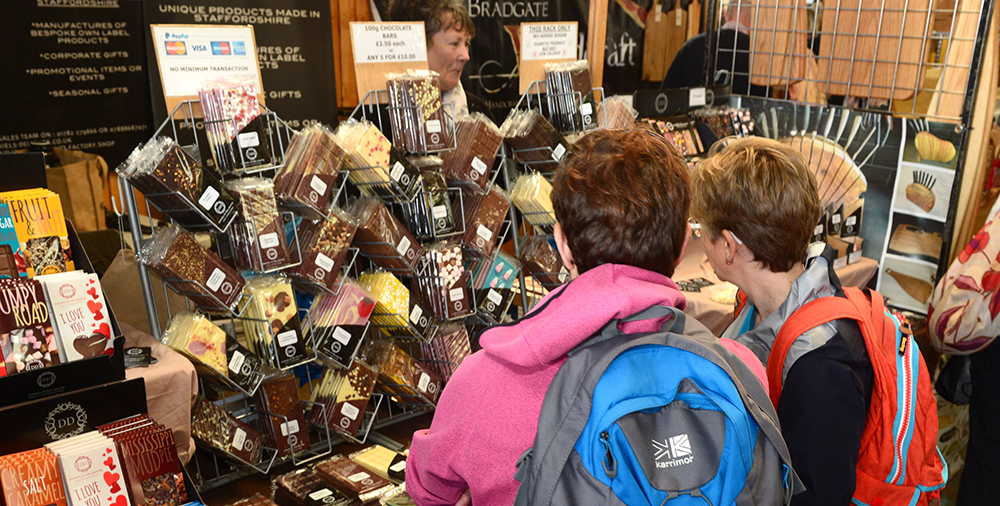 Calling all chocolate lovers! Melton Mowbray is celebrating all things chocolate this November, and we can't think of anything better. On 18 and 19 November, the ChocFest will offer tastings, demonstrations, talks and plenty of chocolate. Exhibitors will be offering a large variety of chocolate food including chocolate kebabs and pizza… if you can dream it, it's probably there!
The festival will also have separate stands selling cakes, champagne and wine in the run up for Christmas. This unique festival is the perfect opportunity to have a little fun and indulge your sweet tooth!
Make the day extra tasty by booking one of the workshops and become an expert in making your own chocolates.

---
Black Friday in Leicester
Kick-start your Christmas shopping this year and get into the city centre for Black Friday! The day after Thanksgiving is now celebrated by shoppers worldwide, as it is the perfect chance to get your hand on some seriously discounted goods.
Leicester is well known for being a shoppers paradise – there's so much choice you won't know where to start! Head over to Highcross Leicester, home to over 100 shops so you can almost guarantee to bag a bargain. Don't stop there, be sure to browse the independent retailers in St Martin's Square and the Lanes to find something a little different to give this festive season – and don't forget to treat yourself!
If you're sick of the sales and feel like doing something a little different this Black Friday, head over to Bodega Cantina – for every mulled cider they sell on the day they will be donating £1 to Acorns Hospice.
---
Christmas lights switch on and market
The end of November signals the start of the most wonderful time of the year, and this festive season has an extraordinary line-up of fun for all the family in Leicester. The city's lights switch on will once again be on Humberstone Gate West, offering a fantastic programme of stage entertainment from 5pm – 8pm, with live music including The Paradimes closing the show. The lights will be switched on at 6.30pm, signalling the official start of the festive season in the city.
Fairy-tale lovers will love this year's Christmas tableaux in Town Hall Square – the White Witch, Aslan and the land of mythical creatures will be brought to life in this Narnia themed display.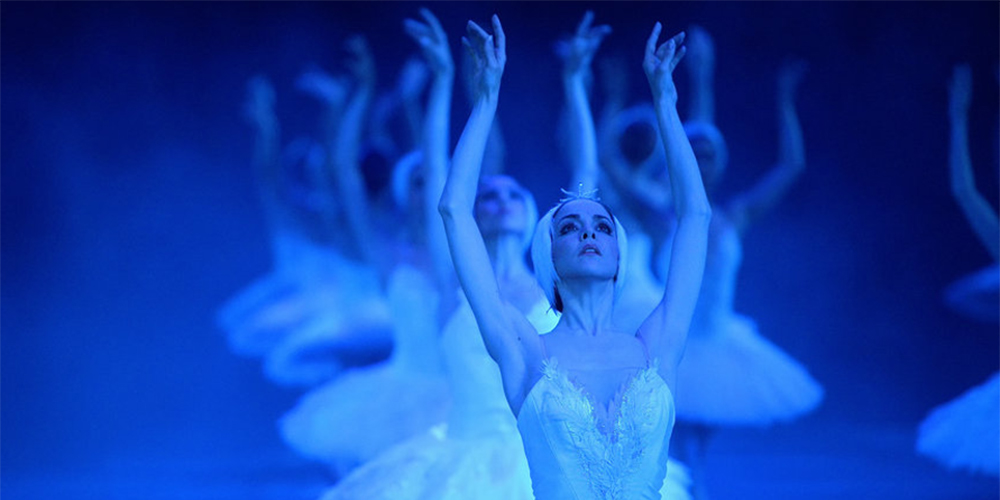 Adding to the wintery feeling at Highcross Leicester is a special Frostival, running from 5pm to 9pm. Expect elegant ballerinas, winged dancers, an experience with the Snow Lion, plus a host of mesmerising stilt walkers including the Ice Prince and Princess, the Ice Queen and Snow Cats with animatronic puppetry.
Over on New Market Square, Leicester's Christmas Market will be welcoming visitors for the first time – stop by and find a special gift, or just soak up the atmosphere with a hot drink.
If all of that isn't enough, the Christmas Wheel of Light will return to Jubilee Square to provide a glittering centrepiece to the evening.
So wrap up warm and come along for a magical evening of entertainment to kick off an extra special Christmas in Leicester.
Related
0 Comments