Prior to the lockdown, your bike was probably sitting in the garage collecting dust. But everything's changed now. With a reported 9 million getting on the bike during the lockdown, and new bikes in short supply, cycling is now more popular than ever. There's over 3 times the amount of people cycling compared to pre-lockdown, so you won't be the only one hitting the open roads with two wheels.
---
So where can you go? Well we've been out a fair few times now, and feel comfortable sharing one of our favourite leisurely rides. You can view a map of the route here.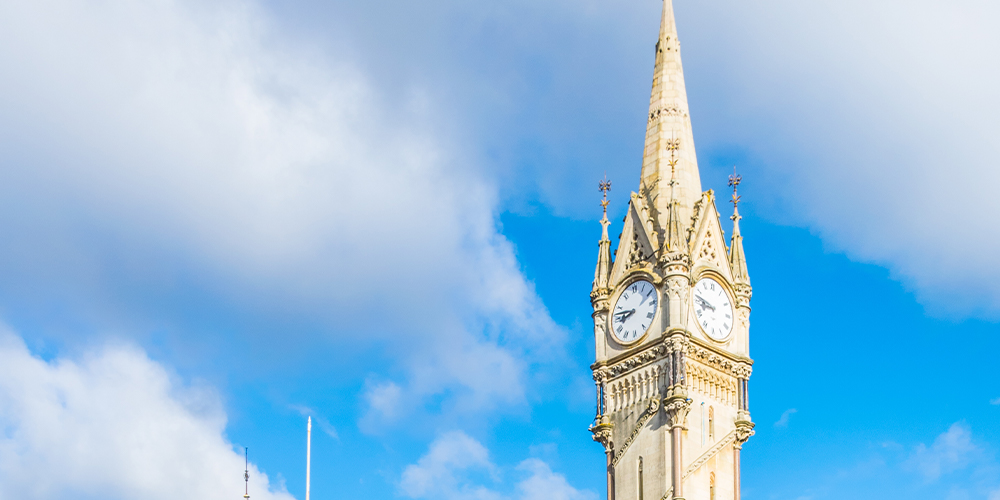 The Clock Tower is a good place to set off from, as you should know where it is! Check your tyres are pumped, get your helmet on, and head toward the train station up Gallowtree Gate. Make a right at the Grand Hotel, and head up the cycle path on Belvoir Street. Follow it round and cross at the lights on to York Road, where you should be able to carry on and cross at the next set of lights over towards De Montfort University. This bit is a satisfying downhill coast towards Bede Park, with a protected Pop-up bike lane to see you across.
Cycle into Bede Park and take a left at the slightly odd pedestrian roundabout (you'll know it when you see it). This path should bring you to a set of traffic lights with a path straight ahead. Congratulations, you can kiss corners goodbye, you're now on Great Central Way, a former Railway line built in 1899. Don't worry, you won't be chased down by a runaway locomotive, and the path has been lovingly paved, making it a fantastic, smooth ride.
Head straight along (not like you have much choice) and take in the significant amount of green either side of you - remember that it was only a few minutes ago that you were in the heart of the city! When you reach the sign below, it's not long until you'll be turning off, so keep your eyes peeled for the signposts to Everards Meadows on your right (pale blue).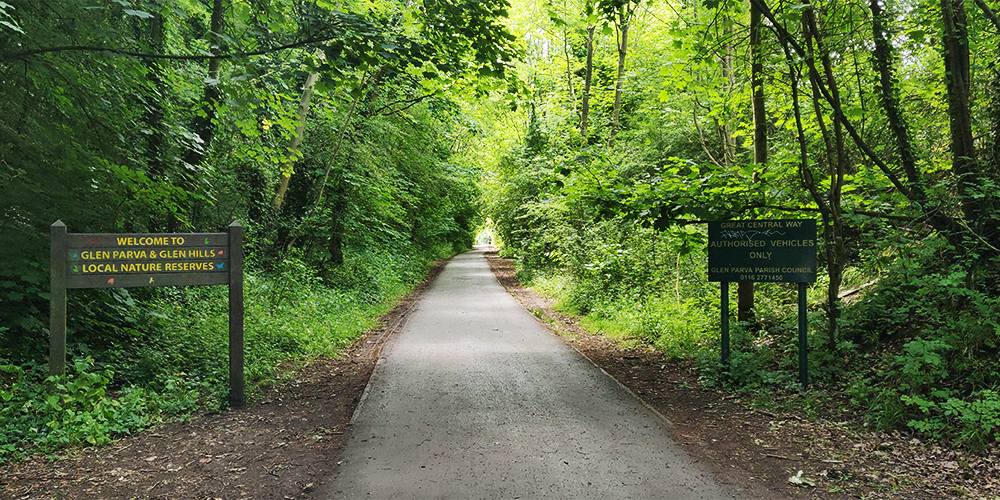 Once you've turned off to the right, and gone over the picturesque stone bridge, you'll come to a larger and more modern bridge. It's a great vantage point for the river below and fields beyond. Keep going along the path, and you'll probably start to see more and more people as you get to Everards Meadows. This is your destination for the day, and a pretty gorgeous one at that.
Pick up a well earned slice of cake and an iced coffee from Jenno's, ponder some bike upgrades at the newly built Rutland Cycles, and finally just lay down and relax on the grass, this is where some picnic pre-planning comes in handy. Once you've recovered, it's an easy ride home, just hope that the wind isn't against you!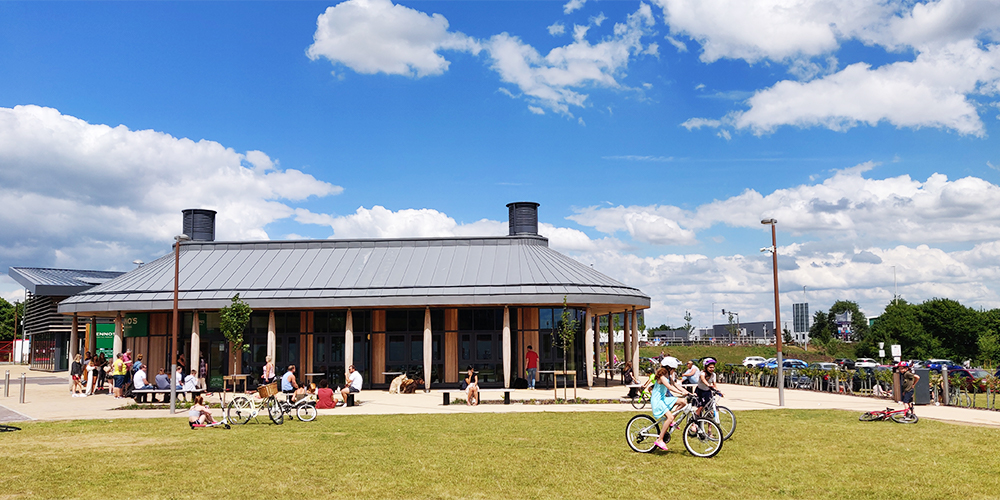 ---
If you're looking for even more routes, there's over 60 on the Let's Ride website. They're mapped out for easy viewing, with distances, elevation info and even reviews from other riders. Many have been risk assessed so you can feel comfortable knowing they're more than doable. View the routes here.
What if we told you that you could make money while cycling? The Choose How You Move rewards challenge is powered by a free app called BetterPoints, where walking, cycling or using public transport earns you points which can be exchanged for high-street vouchers, or donated to charity. Using the new Pop-up lanes also give you a chance to earn big rewards, with prize draws and a monthly Pop-up Star! Find out how to download the app and take part here.
Speaking of Pop-up bike lanes, these temporary cycling lanes and widened pavements have made cycling in Leicester easier than ever before. This Tube-Style map should help you to know where the new Pop-ups are, and there's plenty more information here.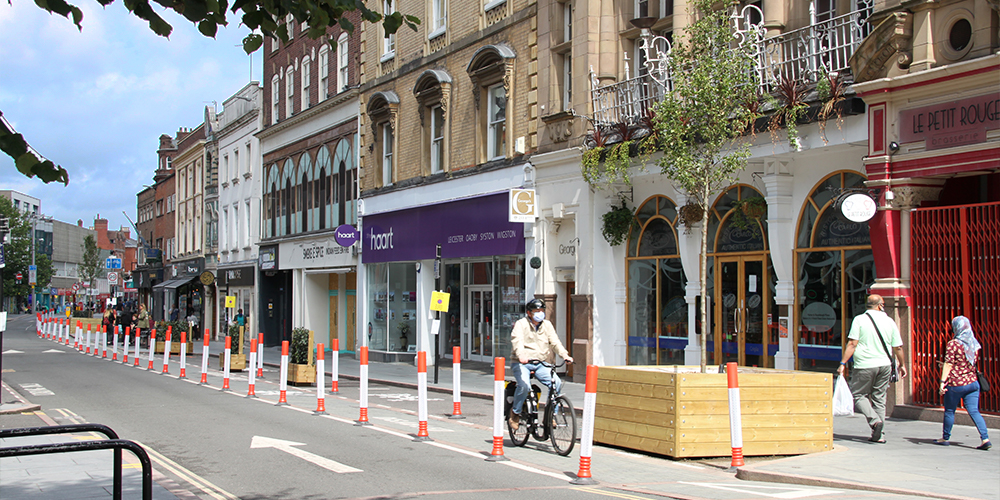 The Choose How You Move website has a wealth of information about not only cycling, but walking, ride-sharing, bus routes and other travel options in Leicester. For those who like to explore the city on foot, walking routes are available to download from the walks page, and detailed Cycle maps are also available to help you discover Leicester by bike. Regular updates about walking and cycling in the city are available via the Walk Leicester and Ride Leicester email newsletters - subscribe for free here.
Ride Leicester is a volunteer led group helping to build a cycling & people-friendly city. They often share routes from residents, and actively share information from across the country that you might find interesting. Make sure you check them out on Facebook and Twitter to stay up to date with Cycling in Leicester.
---
Related
0 Comments