With the hot summer sunshine having brought Mediterranean temperatures to much of the country over the last month or so, taking time out on a break in the UK has never felt more like being abroad.
So for those of us in Leicester hoping to spend the school holidays basking in the sun at home rather than away, let's look at the top reasons to settle in the city for the summer.
First up – Leicester's summer festivals. There are some awesome festivals on offer over the coming months aimed at all tastes and ages – check out our separate article for a comprehensive festival listing. If you're in Leicester in August you don't want to miss City Festival, which spans 10 fun-filled days from August 18 to 27 right in the bustling heart of the city, and showcasing everything from live music, art and culture, to street entertainment, sports and family-friendly activities.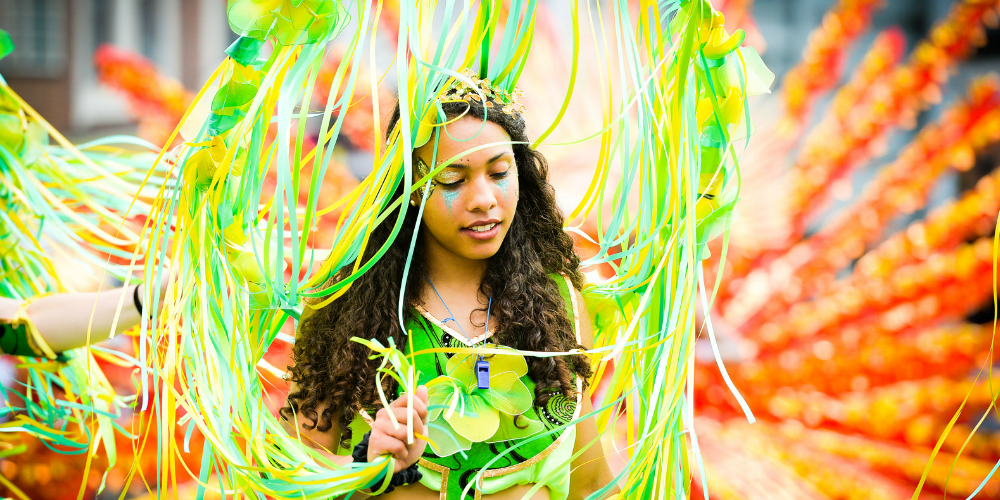 Leicester's streets will also come alive with the sights, sounds and flavours of the tropics for the 33rd annual Caribbean Carnival on Saturday 4 August, featuring a huge, colourful parade of costumed performers winding its way through the city centre before continuing celebrations at a carnival village in Victoria Park.
Want to take things at a slower pace? Not a problem – how about visiting one of Leicester's stunning museums or art galleries?
May The Toys Be With You, which opens on July 21 at New Walk Museum and Art Gallery, showcases one of the UK's most complete exhibitions of Star Wars memorabilia and film posters, including hundreds of rare figures, vehicles and accessories from the original 1977-1983 trilogy of blockbuster films.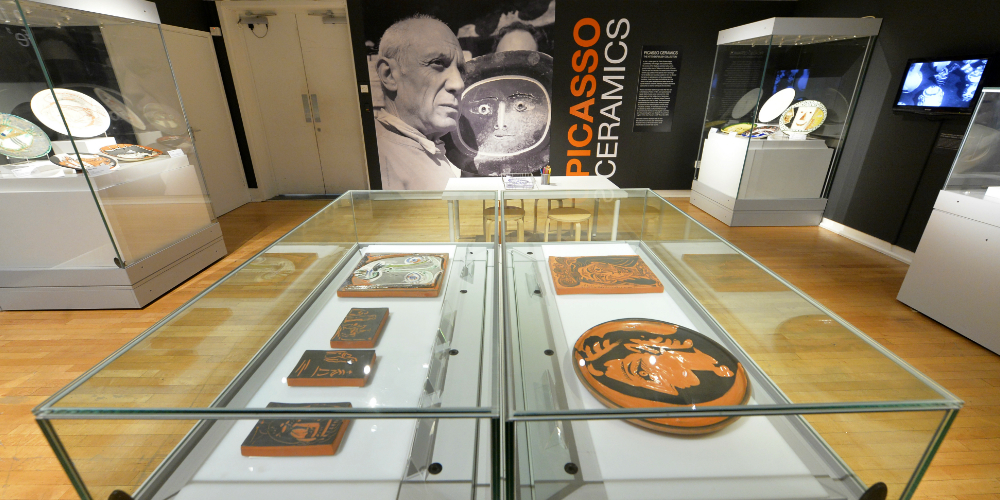 A brand new gallery in the museum has also just opened to display permanently the stunning Picasso Ceramics collection, bequeathed to New Walk Museum by Lord Richard Attenborough from his own private collection. All within a 10-minute stroll of Leicester railway station and the city centre.
Elsewhere in the city, just a stone's throw from the huge variety of Asian food, clothes and jewellery on offer at Belgrave Road's Golden Mile, is the historic Belgrave Hall and Gardens hosts its Acoustic Gardens event on August 11, showcasing the best of the region's musical talent in the leafy, intimate surroundings of the historic hall's peaceful walled gardens.
The venue also hosts the mouth-watering Belgrave Food and Garden Festival on September 15 and 16, bringing together boutique small food businesses, organic food producers and well-loved specialist food and drinks from across the region.
If the hustle and bustle all proves too exhausting, then Leicester's parks and open spaces are the perfect place to catch your breath away it all and bask in the summer weather. The city centre offers Castle Gardens nestling between the historic castle ruins and the River Soar's Mile Straight; the wide open spaces of historic Abbey Park, and leafy Victoria Park at the end of New Walk.
Travel less than half an hour to reach the complex of lakes and woodlands at Watermead Country Park, the historic Castle Hill Country Park or the rich nature reserve at Aylestone Meadows among others.
So ok, Leicester is landlocked, right? We all know that. But if you think that means we don't have beaches here, think again…
The north shore of Rutland Water – one of the UK's largest reservoirs – boasts its own 140-metre sandy beach, complete with lifeguards. The beach is perfect for bringing your buckets and spades, or going for a paddle – but leave your pooch at home (the beach is a dog-free area.)
Also worth visiting to cool off is the very lovely Ashby Lido at Hood Park Leisure Centre, Ashby de la Zouch. It is home to two open-air swimming pools and a sun terrace with seating, plus old-fashioned changing cabins around the edge.
A holiday wouldn't be a holiday without having checking out the local shops, and luckily enough Leicester has a great range of national chains and quirky independents to explore. Wind your way through The Lanes and St Martin's Square and you'd be forgiven for believing you're in a postcard worthy European Old Town rather than in Leicester's medieval centre, just steps from the bustling city centre. If you're looking for those souvenirs to remember your family staycation – or to send to your nearest and dearest to tell them what a great place Leicester is! – make sure to stop by the Visit Leicester Information Centre for a great selection of gifts, postcards and Leicester memorabilia.
After all that activity, we get to the best part of holiday – the food. Well… where do you want to go? Experience the sights, tastes and smells of the subcontinent at Kayal, Chutney Ivy or the vegetarian heaven, Herb in the city centre for a taste of the exotic. Prefer Latin American? Caribbean? Classic British or authentic Italian? Formal dining or English gastro-pub experience? Leicester's restaurants have it all.
Finally, round off your staycation at one of the city's great bars. Whether a glass of the finest fizz in the Champagne Bar, a creative cocktail at 33 Cank Street or a glass of family-grown Sicilian wine from Veeno, find your tipple of choice and raise a glass to staying in Leicester this August.
We've got the festivals, the parks, the museums and galleries, the souvenir shopping, al fresco dining and even a chance to swim in the open air. And with no packing, no airport delays and no vaccinations needed – what are you waiting for? Come on in – the water's lovely.
Related
0 Comments