As we enter August, there's one thought on all of our minds… will this weather last forever? We certainly hope so!
A lot of people fly off on holidays this month, but if you've not got anything booked… don't worry! Everything you need for a great holiday is right here – check out our guide to a great Staycation in Leicester.
If you're a bit like us and you can't quite believe how quickly the year has gone, you need to make sure you get the most out of every spare moment you have. Here's our pick of August must-do's in the city…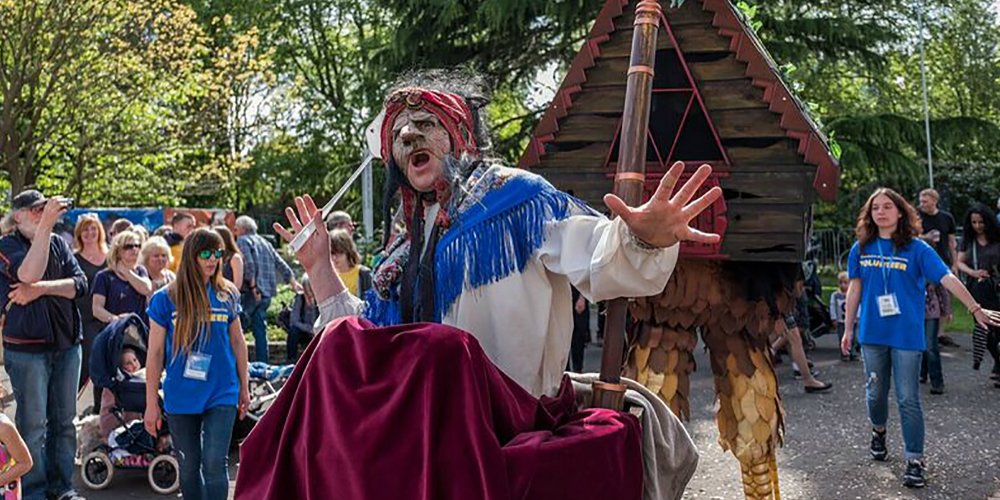 City Festival takes place this month, bringing street entertainment, sports, culture, music, art, heritage and more to the city centre. With so much to choose from, it's hard to pick out the highlights. The outdoor cinema on 17 August is always a hit with families, groups of friends and couples alike. This year's Bollywood blockbuster showing on the big screen is Yeh Jawaani Hai Deewani – a classic love story of two people meet when at a crossroads in their lives, and how their journeys lead them back to each other. Whether you know all the words to the songs or if you're new to Indian cinema, this open-air event is the perfect setting for a cinematic experience to remember.
The festival programme includes activities for all the family, including the popular Leicester Mela and new for this year Dancing in the Streets and Art in the City. This year also sees the expansion of the City Streets festival, a four day street festival featuring unique performances from national and international street artists from as far away as Italy and Slovenia. Read the full event programme online.
The Ride Leicester Festival also gets into full swing this month. First up is Leicester Castle Classic - the penultimate race in this year's British Cycling Road Series which sees 120 of the fastest riders in the country take to the streets of Leicester. This year's riders include Ed Clancy – triple Olympic champion, who rode with Bradley Wiggins, Chris Hoy and Geraint Thomas at Beijing 2008 and London 2012.
The race is a known for its cobblestone section around Leicester Castle, and the course winds through the narrow city streets down Mile Straight and out to the King Power Stadium.
The Festival also includes the popular Let's Ride Leicester event, along with The Green Bicycle Murder Mystery Weekend.
When the sun is shining you want to do all your favourite things but in the outdoors, right? If your favourite things include gigs, concerts and theatre shows – keep reading!
Belgrave Hall will host the fourth Acoustic Gardens Festival – a limited capacity boutique festival, set in the stunning gardens of Belgrave Hall, with the 18th century house as a backdrop. An equally stunning backdrop can be found at the Bradgate Park Proms – where you can arrive early with a picnic and stay for an evening of music form the Bardi Wind Orchestra. If you're looking for a family friendly night out in the open air, head to Kilworth House Theatre for a production of 'Joseph and the Amazing Technicolor Dreamcoat' – a glorious musical filled with non-stop action, a kaleidoscope of catchy songs and colourful dance numbers, laughter and fun that will delight theatregoers of all ages!
Finally, one of our favourite events of the year is back again this August. The Bosworth Medieval Festival is a great full day family event, with not just the famous Bosworth battle re-enactment, but jousting, a medieval market, children's games, large living history encampment, author talks & book signings, entry to the award-winning exhibition at Bosworth Battlefield Heritage Centre and Country Park.
Related
0 Comments