With an early Easter this year, April has seemed a long month. So it's no surprise we can't wait to welcome May – the month of Eurovision, Royal Wedding Fever and, perhaps most importantly of all, TWO Bank Holidays! Two short weeks. Two long weekends. Twice the fun to be had!
Not sure what to do with all this extra time? Read on for our guide to May Bank Holiday fun in Leicester…
May Day bank holiday: 5 – 7 May
Reckon you could cope with more cheese than a roomful of Radio 2 DJs? Then this is for you. Melton's artisan cheese fair, billing itself as 'the UK's largest dedicated cheese fair', is not to be sniffed at (or maybe it is). It takes place on Saturday and Sunday and attracts up to 70 cheese makers, who collectively produce over 300 cheeses. Besides cheese there will be wine, cakes, beer, chutney and of course, Melton Mowbray's famous pork pie. Tuck in!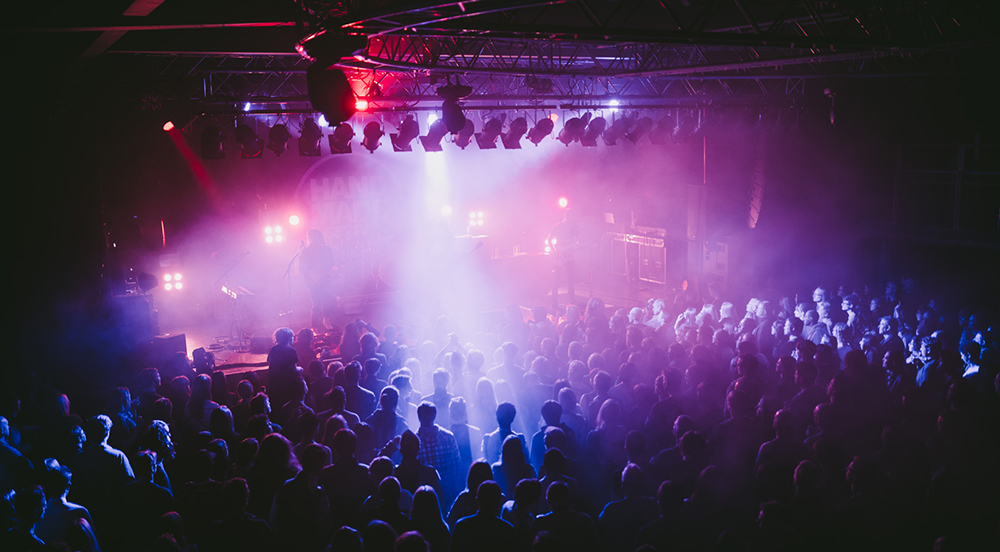 Leicester's Handmade Festival, on Saturday and Sunday, is a locally-devised independent music festival attracting some impressive names to the city. The likes of Drenge, The Big Moon, The Wytches, Circa Waves, Little Comets and Idles will be bringing their undoubted talents to the city for a loud and vibrant weekend of music.
The city's 14th-century Guildhall is the setting for a traditional Mayday funday on 7 May, with a maypole, Morris dancing, crafts and trails for all the family. There's also the chance to celebrate in the historic Great Hall in the afternoon, with a Ceilidh featuring traditional English dancing (proper 'dosey-doeing', not that awkward shuffle your Dad does at weddings). Everyone's welcome, regardless of age or previous dancing mishaps.
Spring bank holiday: 26 – 28 May
England's largest children's arts festival takes place in Leicester every May. The Spark Festival presents the very best theatre, dance, music and visual arts for children and young people aged 0-13.
Festival highlights for the bank holiday weekend include an always-popular Baby Disco at the Attenborough Arts Centre on Sunday. Aimed at children aged 0-6, it's a multi-sensory environment with jungle theme, featuring disco lights, themed video projections and music from DJ James Kelly. Your children will love it. You'll probably feel old. But you'll love it too.
If you're heading out into the county and want to use your bonus day to soak up some culture, head over to the Ashby Arts Festival. Set in the charming market town of Ashby-de-la-zouch, the festival runs from 24 May to 2 June and includes street theatre performances, writing and photography workshops, a food festival and much more! Whilst you're in the area, be sure to spend some time exploring the 12th century Ashby Castle. There is a lively audio tour available, and you can still climb to the top of the tower – even though it suffered huge damage in the Civil War!
In town over the weekend? The whole family can get involved with the Look at Leicester family trail, which is available to download at any time. Score points for spotting owls, kanagroos or unicorns, or drawing pharaoh's heads. Take a selfie with a lion or play detective looking for ancient wells. It'll transform a gentle city centre stroll into a vital quest for Leicester's hidden architectural gems. Take that, Indiana Jones!
Related
0 Comments