Aaahh May… when spring turns to summer, the BBQs and lawn mowers get dusted off and the windows are thrown open at the first sign of the sun. What's not to love?
For a start, the month has not one, but two bank holidays – it's the month that keeps on giving. We were so excited about these bonus days to spend in enjoying Leicester that we wrote a whole separate blog post about it – don't miss your ultimate bank holiday planner!
There's plenty to keep you busy if you're not in the city for the two long weekends. First up is an event that is brand new to Leicester, and it's just sneaking into our May highlights even though it's at the end of April (you'll forgive us when we tell you what it is!). The League of Legends European Masters 2018 will be hosted at Leicester's Haymarket Theatre. If you're in the know, you won't need me to explain any further, but if that made no sense to you whatsoever, listen up because this is a big deal!
League of Legends is a multi-player video game – it's the world's most popular game, played by over 100 million active users per month. Players form teams of five, and two teams are set against each other, battling to it out to defend their base while simultaneously attacking their opponents base.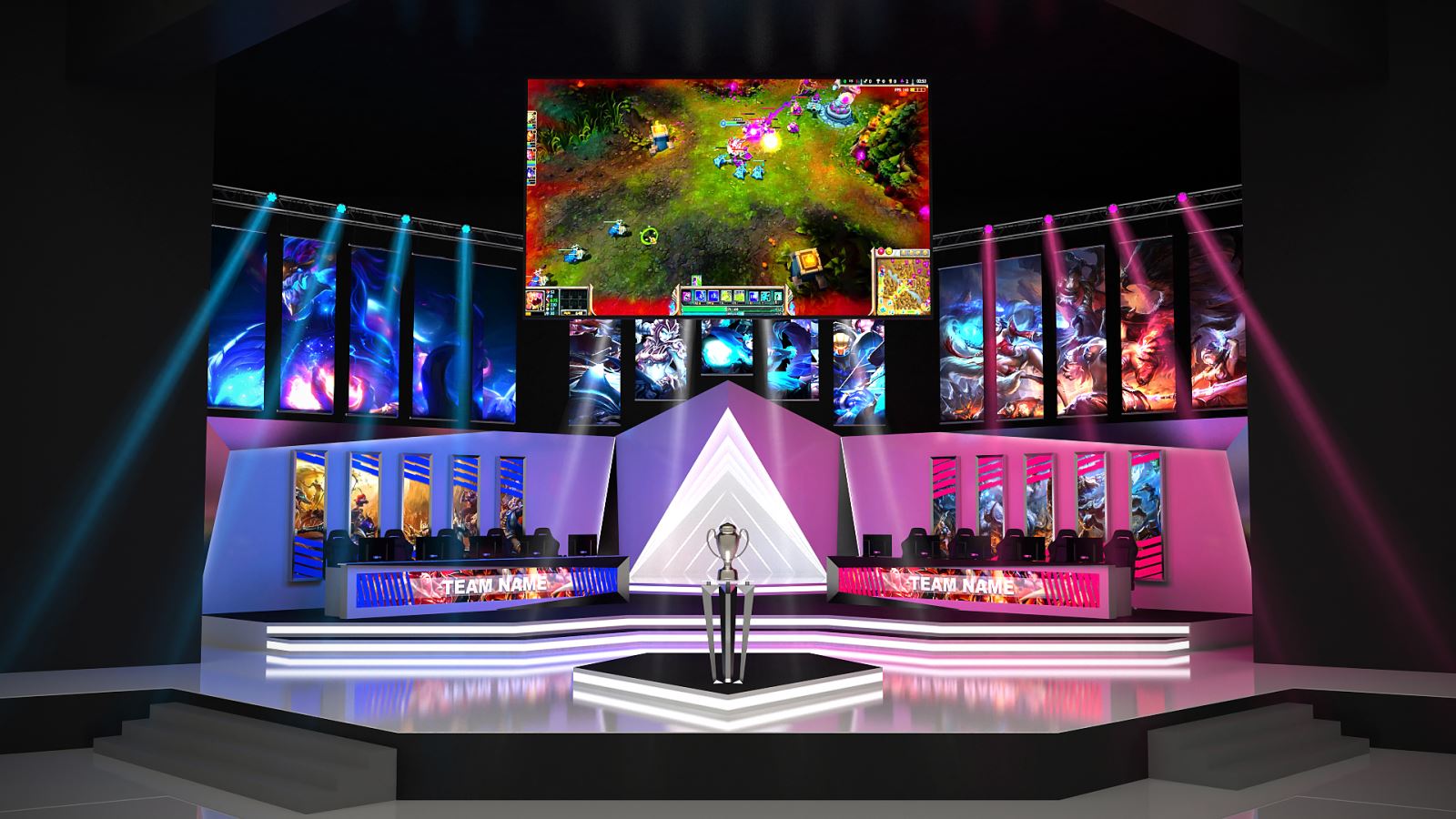 With a €150,000 prize pool and 26 teams from all over Europe heading to Leicester for the tournament, the 2018 European Masters will see fierce competition and action pack games across all stages of the competition. If you've never seen this type of event live before it's definitely one to try out – head to the Grand Finals on 28 and 29 April and join an expected online audience of two to four million unique viewers watch the European champions being crowned!
From virtual reality to outer space, Star Wars fans can find the force at Leicester's National Space Centre's annual May The Fourth event. Taking place on 4 May (obviously), this year's event is an adults-only affair including science, art, music, fashion and food all celebrating the Dark Side of the force… and maybe a hint of the Rebellion! If all that's not enough, there will also be a screening of Rogue One to round off the night.
Bringing us back down to Earth, 12 – 19 May sees a celebration of one of the sweetest treats known to man: the doughnut. Yes, that's right, those sugary halo's of batter have a whole week dedicated to them – and rightly so! It's the perfect excuse to visit Leicester's Doughnotts – a independent doughnut company from Nottingham that opened doors on a Leicester store in March. Located in Silver Arcade, the selection includes classic jam and glazed flavours as well as more extraordinary creations like Thicka than a Snicka, Cherry Bakewell and Death by Chocolate… put us down for one of those!
And finally, if like us you are likely to over-indulge during doughnut week, we have the perfect date for your diary! Walk Leicester Festival takes place throughout the month of May and as well as being a way to walk off the doughnuts, walking is a great way to see the city's sites and enjoy the (hopefully) beautiful spring weather.
The programme includes a guided walk to discover Leicester's history, a wellbeing walk to connect with nature and practise mindfulness at Abbey Park and family friendly walks including a treasure hunt trail to walk to the Leicestershire Foxes match against Yorkshire Vikings in the Royal London One-Day Cup.
What are you up to in May? Let us know the great things going on in the city and county on Facebook, Twitter and Instagram – tag us in or use #Leicester and #Leicestershire
Related
0 Comments