March has arrived, and you might be with us in thinking: where did the last 2 months go?! Even whilst we are in the grips of "The Best From The East," nothing will stop us celebrating the imminent arrival of spring. The snow boots may be out now, but pretty soon there will be sprouting daffodils, blossom will decorate the trees, lambs will be frolicking around the Leicestershire countryside, days will be longer when the clocks go forward and – after what feels like an eternity – bank holidays will return! Take a look at the great things going on as Leicester welcomes the arrival of spring…
Holi 2018
Holi is a traditional Hindu festival celebrating the arrival of spring. The festival is best known for the colourful powder that celebrators throw over each other, each of which hold special significance to the legend of Krishna.
So what better way to kick off the month than with what is sure to be one of the city's most colourful and exciting events? Leicester Holi 2018 will be an energising blend of culture, history and entertainment, including a live stage programme and activities such as yoga, face-painting, and story-telling.
Be sure to join in the traditional colour throwing – unleash the child in you and shower your family and friends with vibrant colour powder. Tip: don't wear your favourite clothes!
---

Film festival Phoenix
Some of the best South Asian films will hit the silver screen in Leicester this month as the UK Asian Film Festival rolls into town. The programme offers an eclectic mix of films and stimulating interviews that celebrate great filmmakers and artists from South Asia.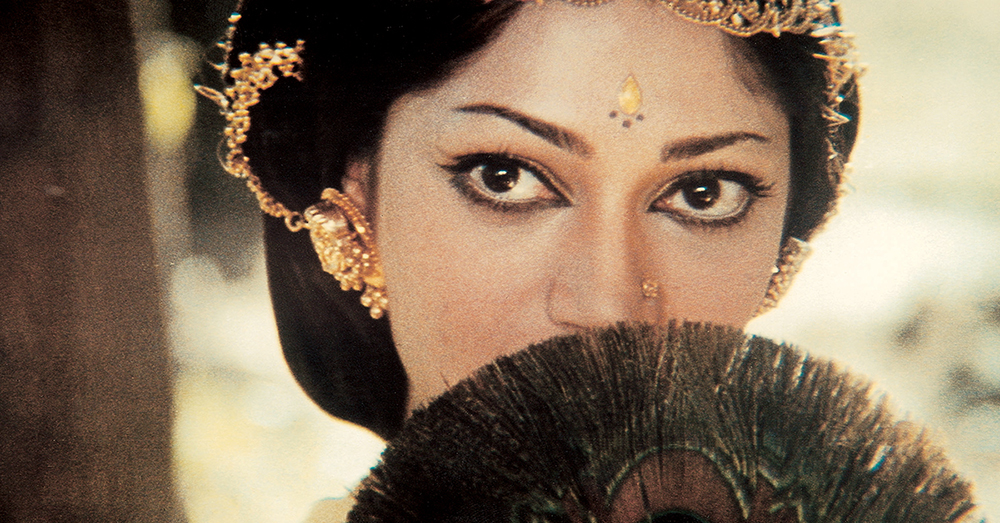 2018 celebrates 20 years of UKAFF with a national programme of female-centric screenings and events to tie in with the 100 year anniversary of women's right to vote in UK. The festival kicks off with Pakistan's biggest celebrity actress Mahira Khan – star of Bol, one of Pakistan's highest grossing films of all time – in conversation with BBC Asian Network presenter Noreen Khan.
From comedies to drama, romance and thriller, the varied festival programme provides the perfect chance to get acquainted – or reacquainted – with South Asian cinema.
---

The stage is set for great theatre in the city

Those who have been around in Leicester for a while will remember the Haymarket theatre, whose doors are set to reopen this month over a decade after the last curtain fell. This exciting new venue for the city has undergone extensive refurbishment and will once again host events from ballets to plays, operas, musicals and more. Check out the venue and their upcoming shows here.
This month the venue will even be home to the CAMRA Leicester Beer Festival. One of the major events in the real ale calendar, the festival features over 250 different ales served straight from the cask – so even the fussiest drinker will be spoilt for choice!
That's not the only exciting theatrical news in the city this month. For those lucky enough to have one of the hottest tickets in town, the Royal Shakespeare Company's production of Matilda comes to Curve this month – just as the theatre announced another coup in being the opening venue of the UK & Ireland tour of Les Miserables later this year. Be quick if you want a seat – tickets go on sale 12 March. If that's not enough musical merriment for you, head over to De Montfort Hall this month for a production of Flashdance – not to mention the chance to sing along to the iconic soundtrack!
---

British Science Week
British Science Week takes place from 9 March to 18 March and the city is offering a great programme of space-themed events for all the family.
The University of Leicester have organised a comprehensive programme of events that is sure to be an out-of-this-world experience. Highlights of the week include a planetarium at Leicester Cathedral, the chance to find out some science facts and even take part in a few experiments at Highcross Leicester during Science in the Shopping Centre, as well as the opportunity to create your very own Rocket at Abbey Pumping Station.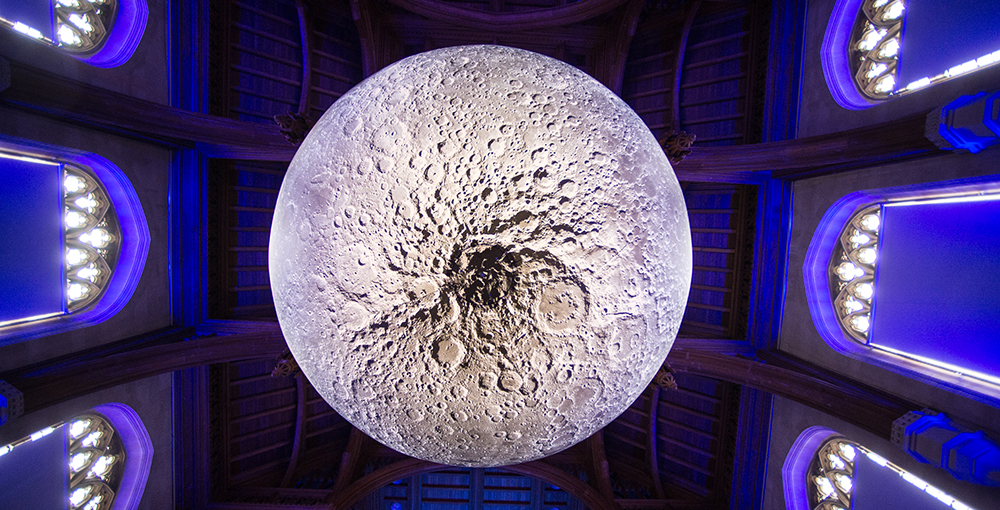 Taking centre stage will be the spectacular Museum of the Moon – an art installation by Luke Jerram depicting a seven metre wide recreation of our nearest neighbour, complete with detailed NASA imagery of the lunar surface.
The stars might quite literally be millions of miles away from Leicester, but the city's National Space Centre is at the very centre of the universe for anyone wanting to explore astronomy, stargazing and space science.
Housed in a stunning, futuristic building, the award-winning National Space Centre delves deep into the mysteries of the cosmos and brings to life the wonders of the universe without visitors ever having to leave planet Earth. Join in British Science week at the Space Centre at their Space Lates event for a tour of the night sky, or join in with their Run the Solar System challenge - 10k 'virtual race' which involves journeying across the Solar System from the Sun to Neptune in just 10 kilometres!
---

British Pie Week
Our monthly highlights just wouldn't be complete without a mention of British Pie Week, running from 5 to 11 March.
Leicestershire has a proud tradition of creating a plethora of pies – none more so than the Melton Mowbray Pork Pie, which has had its good name – and taste! – protected by European protected designation of origin laws since 2008. What does that mean? It means if it's says it's a Melton Mowbray Pork Pie on the packet then it was made in Melton Mowbray! The pies are distinctive not only for their great taste but also for their shape – the bow shaped sides occur because the pies are baked free standing, rather than in hoops.
If you've somehow not heard of these little pastry pockets of delight before now, Leicester is definitely the place to get the very best! Dickinson & Morris Ye Olde Pork Pie Shoppe is one of the most popular stops in Melton Mowbrary, serving up slices of deliciousness since 1851.
If you're in the city, head to another Leicester pie institution; Walker & Sons have been in the pie-making business since 1824 – that's a lot of pie perfecting practise! Head to the shop, based on Cheapside, for a range of Pork Pies plus hot food to go… we personally can't think of anything better to warm us through than a bit of Pie and Mash…
Last but most certainly not least, it would be remiss of us not to mention the Leicestershire pie that is found all over the country – the Pukka Pie! Whether bought from the supermarket or from your local chippy, there is just no excuse not to celebrate Pie Week with some of Leicester's famous pastry.
Related
0 Comments